By Keith Loria, Contributing Editor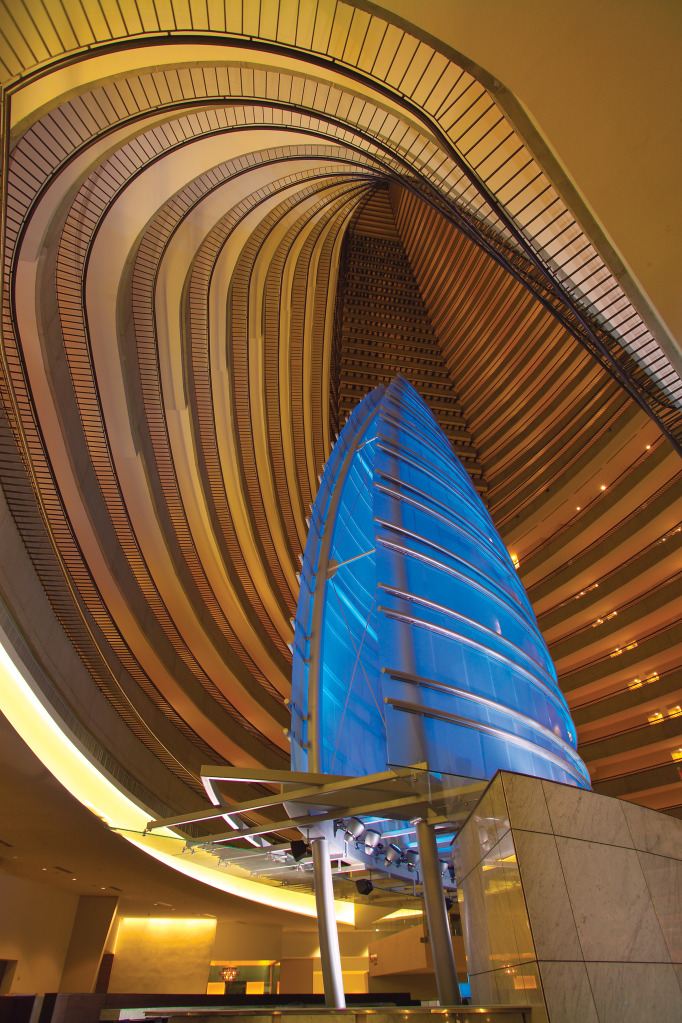 Host Hotels & Resorts, Inc., has sold the 1,663-room Atlanta Marriott Marquis to an undisclosed buyer for a reported $293 million.
In the past 12 months, Host Hotels & Resorts has sold four hotels for approximately $450 million.
"I am excited to report our continued success in executing our asset sale strategy," said Gregory J. Larson, Host Hotels & Resorts' executive vice president, corporate strategy. "This sale meaningfully reduces our overall market presence in Atlanta, which now represents approximately three percent of our total revenues."
Jones Lang LaSalle's Hotels & Hospitality Group represented the seller in the transaction.
"It is one of Atlanta's iconic hotels and one of the best convention hotels in the United States. It has a long history of strong performance due to Marriott's excellent management," Robert Webster, JLL's Hotel and Hospitality Group's managing director, told Commercial Property Executive. "We transacted six hotel sales and financings in the market earlier in the year and it was clear that investment interest in Atlanta is picking up in a meaningful way."
Located at 265 Peachtree Center Ave. NE in Atlanta, the Atlanta Marriott Marquis is 52 stories, making it the 14th tallest skyscraper in the city. It offers 160,000 square feet of contiguous meeting space, 84 meeting rooms, 1,569 contemporary guest rooms and 94 spacious suites featuring floor-to-ceiling windows and incredible skyline views.
The hotel, built by Atlanta architect John Portman, was completed in 1985 and is one of the nation's premier convention hotels catering to thousands of travelers annually.
The Atlanta hotel market consistently ranks among the top five convention markets in the United States, generating an impressive RevPAR increase of 6.0 percent through 11 months ending November 2012.
"Lodging demand in Atlanta is dynamic in many ways and often misunderstood by domestic and international investors," Webster added. "The market had solid RevPAR growth in 2012 despite the fact that the convention market was somewhat flat. Further, Atlanta is starting to absorb the supply that delivered in this most recent cycle and new additions to supply in the mid-term are unlikely."
The hotel is subject to a long-term management agreement with Marriott International, Inc.
The proceeds of the sale will be used to fund future acquisitions, pay down debt or for general corporate purposes.
JLL's senior vice president Tim Southard was also instrumental on the transaction.