By Anca Gagiuc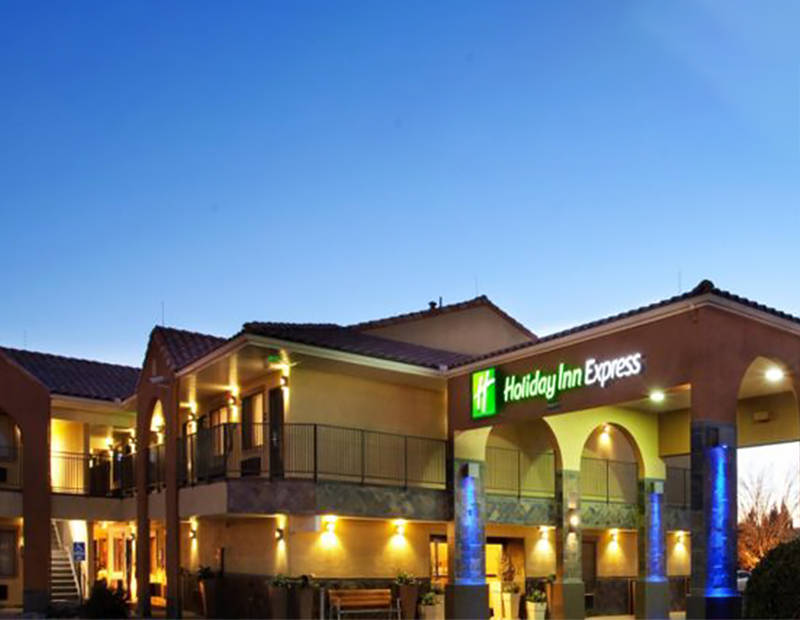 Holiday Inn Express Albuquerque, a 104-room hotel located off Interstate 40 at exit 165 in Albuquerque, N. M., will be under the management umbrella of Hospitality Management Corp. (HMC). HMC will collaborate with new ownership group Newstream Commercial, headed by Scott Tarwater, president of the company's hotels and resorts division.
Holiday Inn Express Albuquerque is the closest hotel to Sandia Labs and Kirtland Air Force Base. Additionally, the Albuquerque International Balloon Fiesta, the University of New Mexico, Sandia Peak & Tramway, Old Town, St. Clair Winery, Rio Grande Zoo and the National Atomic Museum are also nearby.
Room service with 50's flavor
Hotel amenities include an indoor pool, hot tub, fitness center, complimentary hot breakfast buffet and Wi-Fi. Owl Café provides room service consisting of a 50's style diner menu offering burgers, blue plate specials, milkshakes and ice cream sodas.
"We are delighted to be joining efforts with Scott and his team from Newstream Commercial.  Our goal is to create a welcoming environment for visitors to the Albuquerque area, whether for business or to enjoy the numerous activities the surrounding community offers. By providing the highest level of training and motivation to the current hotel staff, we will increase sales, customer service and overall profitability for the property," Patrick Bajdek, HMC's vice president of development said in prepared remarks.
Image courtesy of HMC