Historic Hudson Yards Neighbor's Rebirth
The tallest building in western Manhattan for close to 50 years will be undergoing a revitalization thanks to a new loan.
By Keith Loria, Contributing Editor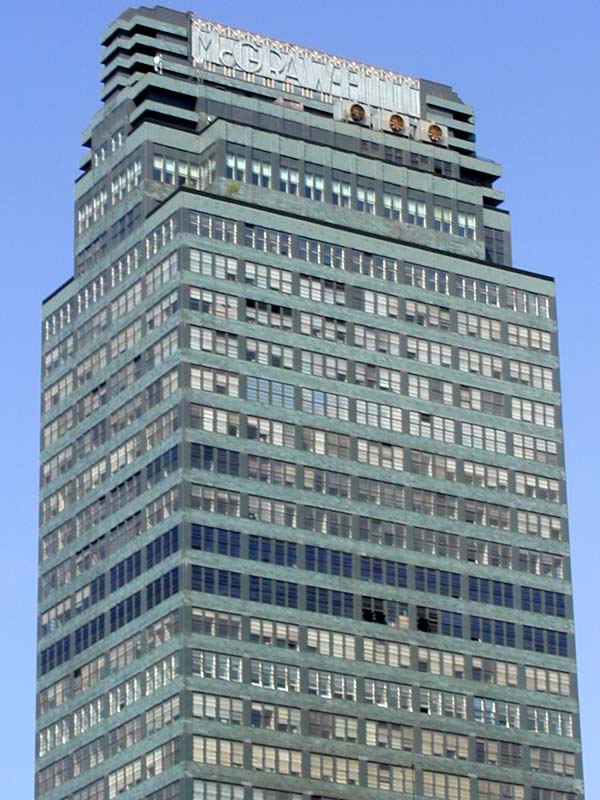 GFI Realty Services, L.L.C. has arranged a $150.6 million floating-rate loan on behalf of 330 West 42nd St., a 33-floor landmarked office building located in the Midtown West section of Manhattan.
GFI Director of Investment Sales and Finance Daniel Lerer and Senior Director of Finance Will Watkins procured the loan from Natixis.
When originally constructed in 1931, the 590,000-square-foot building served as the headquarters for McGraw-Hill, housing corporate offices as well as warehouse, retail, manufacturing and other facilities.
Today, the building has an occupancy rate of approximately 90 percent and is currently receiving various upgrades, including new windows and façade work.
"Because the building was designed to support massive printing presses, 330 W. 42nd has the structural make-up that would allow for conversion to the loft-style, open-floor office layouts that are in increasing demand," Lerer said in a prepared statement. "We were able to successfully highlight the building's history, stability and potential. Ultimately, we secured an attractive deal for the sponsor with a competitive floating-rate loan."
CRE experts feel the building will also benefit from the revitalization of the west side of Midtown, including the extension of the 7 train and the mega-development underway at Hudson Yards. Neighboring the Port Authority Bus Terminal, the building is ideally located for commuters and is proximate to more than a dozen MTA bus and subway lines.
"This transaction is a testament to GFI Realty's ability to provide clients with thorough advisory services for the most significant and complex transactions," Michael Weiser, GFI Realty's president, said in the statement. "With the resurgence of the West Side, 330 W. 42nd St. is sure to retain its position as a true New York City landmark."
The tallest building in western Manhattan for close to 50 years, 330 W.42nd was declared a National Historic Landmark in 1989. Designed in the Art Deco architectural style by celebrated NYC architect Raymond Hood, the building's striking exterior walls contain curving steel bands of alternating green and blue stripes separated by chrome bars.