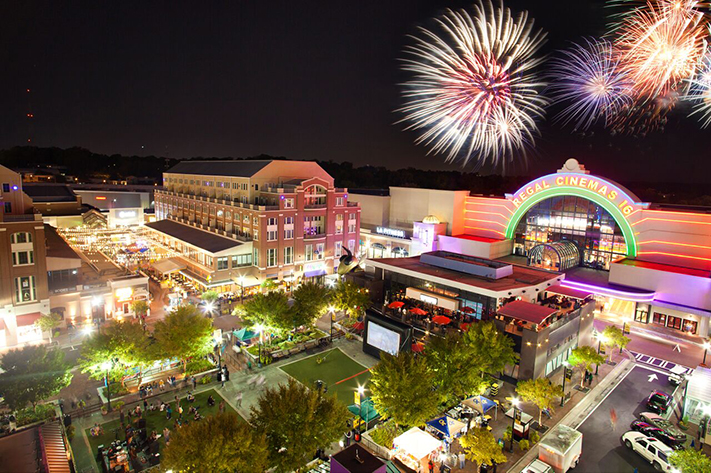 By Barbra Murray, Contributing Editor
Acting on behalf of an institutional client, Hines makes a move in familiar territory in Midtown Atlanta, grabbing Town Center at Atlantic Station, the retail centerpiece of the 138-acre Atlantic Station sustainable mixed-use community. Hines acquired the 586,000-square-foot Town Center from CBRE Global Investors and North American Properties, and added the property to its asset and property management portfolio.
All parties involved are remaining mum on the price tag. Town Station, developed in 2005, last traded hands at the close of 2010, when CBRE Global and NAP picked it up for approximately $75.3 million.
"We are already active and dedicated to the Midtown Atlanta submarket, and we look forward to continue positioning Atlantic Station as the model for experiential, mixed-use communities," Kurt Hartman, senior managing director of Hines' Southeast Region, said. "Hines will build on the momentum created by CBRE Global Investors and North American Properties and ensure that Atlantic Station remains a compelling shopping and dining destination, as well as a community gathering place."
Certainly, Hines is quite active in Midtown Atlanta and most recently, at Atlantic Station in particular. In July, the company acquired a vacant lot in the master-planned community from CBRE Global with plans of building a 200,000-square-foot creative office tower.