By Barbra Murray, Contributing Editor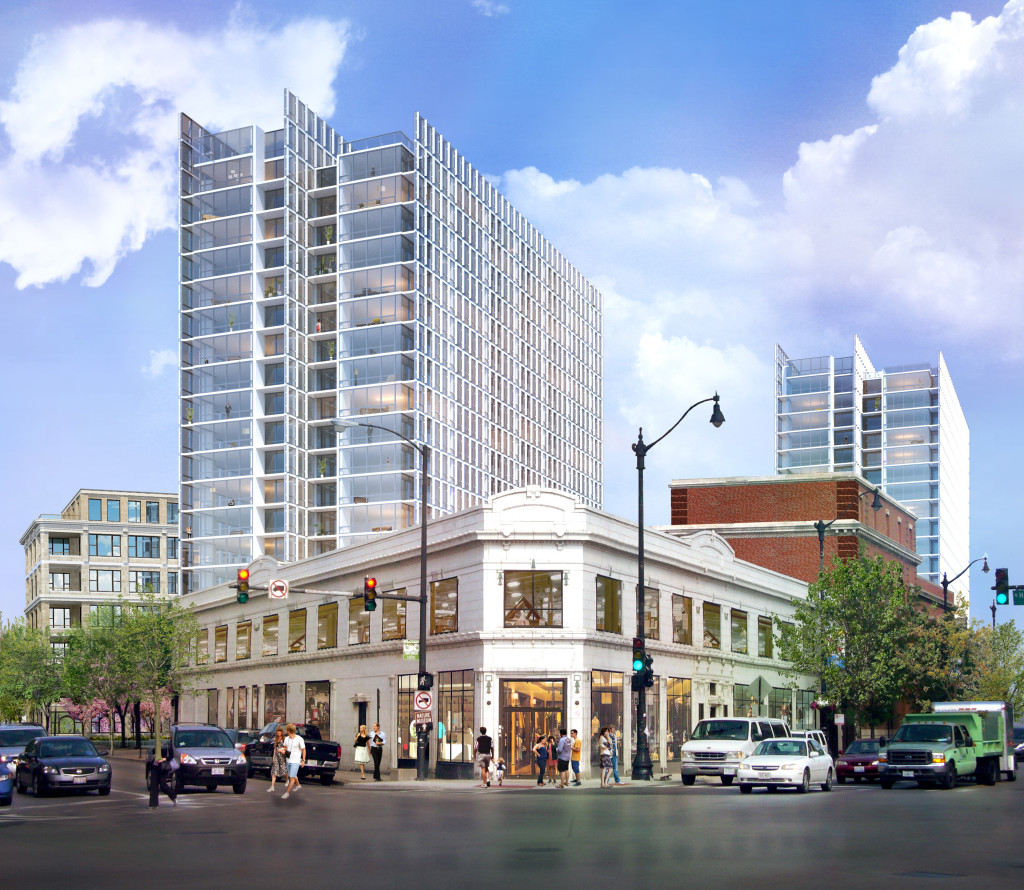 Chicago—It's been a long time coming, but the former home of Children's Memorial Hospital in Chicago is primed for redevelopment now that partners Hines and McCaffery Interests have completed the acquisition of the six-acre site. The purchase of the property from the Hospital (now Ann & Robert H. Lurie Children's Hospital of Chicago) paves the way for the partners to transform the vacated medical campus into a mixed-use destination with a development price tag of $350 million.
"This site is truly irreplaceable real estate–you cannot otherwise find six acres in the heart of Lincoln Park–and it was worth all of the hard work that was put into reaching agreement with the community regarding the scope and substance of the development," Greg Van Schaack, senior managing director with global real estate investment firm Hines, told Commercial Property Executive. "We believe that developments with high barriers to entry often present that greatest opportunity to create lasting value and neighborhood impact."
The deal has been in the works since 2011, when the hospital selected commercial real estate company McCaffery for the redevelopment of its site at the intersection of Lincoln Avenue, Fullerton Parkway and Halsted Street, which it vacated for a new location in 2012. The acquisition included the main hospital building, which occupies 3.5 acres, as well as an eight-story office structure and several other properties accounting for an additional 3.5 acres.
Hines joined McCaffery as a partner on the project in June 2015, and with newly announced equity investment partner Henley Holding Co. (a subsidiary of the Abu Dhabi Investment Authority) on board, the team is prepared to convert the one-time hospital location into a live-play destination. Designed by the architectural firms Skidmore, Owings & Merrill and Antunovich Associates, the property will encompass two 19-story luxury residential towers featuring 540 multifamily units, including a notable number of apartments designated as affordable housing; as many as 60 for-sale condominium residences; and 160,000 square feet of retail and commercial space. Additionally, the transit-oriented development, which will be built to meet the requirements for LEED Silver certification, will offer 57,000 square feet of public open space.
"The development team believes strongly that both the project itself and community at large will benefit from the incorporation of multiple product types, as they will activate the site during different times of day and create a sense of vibrancy that has been missing at this key intersection since the relocation of the Hospital," Van Schaack added.
The partners expect to begin demolishing the existing hospital structure during the first quarter of this year, with plans for kicking off vertical construction in the first quarter of 2017. If all goes as anticipated, the new mixed-use property will welcome its first occupants in late 2018.