January 27, 2012
By Nicholas Ziegler, News Editor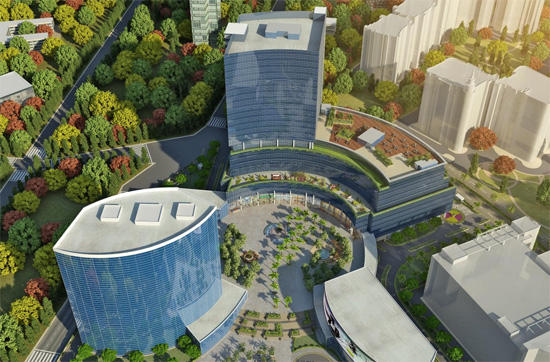 Capitalizing on the increased need for both office and retail space, Hines has partnered with DLF Ltd. to begin construction on One Horizon Center, which will be located southwest of New Delhi in Gurgaon. The project will include a 25-story office tower with 800,000 square feet of space, as well as 65,000 square feet of retail.
"Along with DLF, we are proud to celebrate the start of construction of One Horizon Center," Hines CEO Jeffrey Hines said. "India is an important market for us with huge potential, as we see growing demand among discerning clients. We have invested significant time to study and understand the needs of the market, and we are committed to extending our international best practices to this development."
According to a report by Cushman & Wakefield Inc., demand for quality real estate in India is going to see strong upswings. "Retailer expansion in India is a result of a combination of strong economic growth driven primarily by internal consumption backed by quality retail supply being provided in major cities across India," Jaideep Wahi, director of retail services for India, said. "Growth in the luxury sector has been a rising trend. 2012 will provide a conducive environment for further retail expansion in India, with continued economic growth and new shopping centre supply in the top ten cities."
Additionally, a report by Jones Lang LaSalle Inc. pegs India's GDP growth at 7.7 percent for 2012, "as generally vibrant consumer spending should help to offset slowing exports and investment spending."
One Horizon Center marks Hines' first project in India and is scheduled for completion in 2013. The structure is being built to LEED sustainability criteria that includes a dual-paned glass façade.