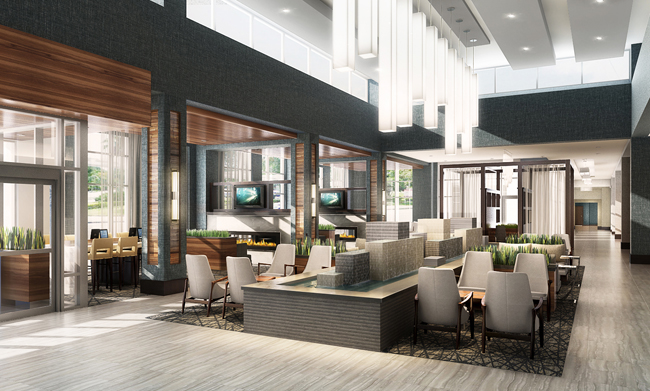 Hilton's brand Embassy Suites by Hilton has opened Hilton Plainfield Indianapolis Airport, a 174-key hotel near Indianapolis. Sun Development & Management Corp. owns and manages the property.
Located at 6089 Clarks Creek Road, the hotel offers convenient access to downtown Indianapolis and to various dining, shopping and entertainment venues including Lucas Oil Stadium, Bankers Life Fieldhouse and Indianapolis Motor Speedway. Hilton Plainfield Indianapolis Airport provides a shuttle bus to the Indianapolis International Airport, situated 5 miles away.
The hotel includes common-area amenities such as 10,000 square feet of meeting space for up to 2,000 people, 24-hour convenience market, 24-hour business center, fitness center, indoor swimming pool and an outdoor area with a pond, boardwalk and several patios.
"Travel is booming in Indianapolis and the addition of our fourth Embassy Suites by Hilton in the greater Indianapolis area will accommodate the increase in travelers and growing demand for lodging," Alan Roberts, global head, Embassy Suites by Hilton, said in a prepared statement. "The dual convenience to Indianapolis International Airport and proximity to downtown provides the ideal location for business travelers attending a conference or for families exploring all that the city has to offer."
Image courtesy of Hilton