By Evelyn Jozsa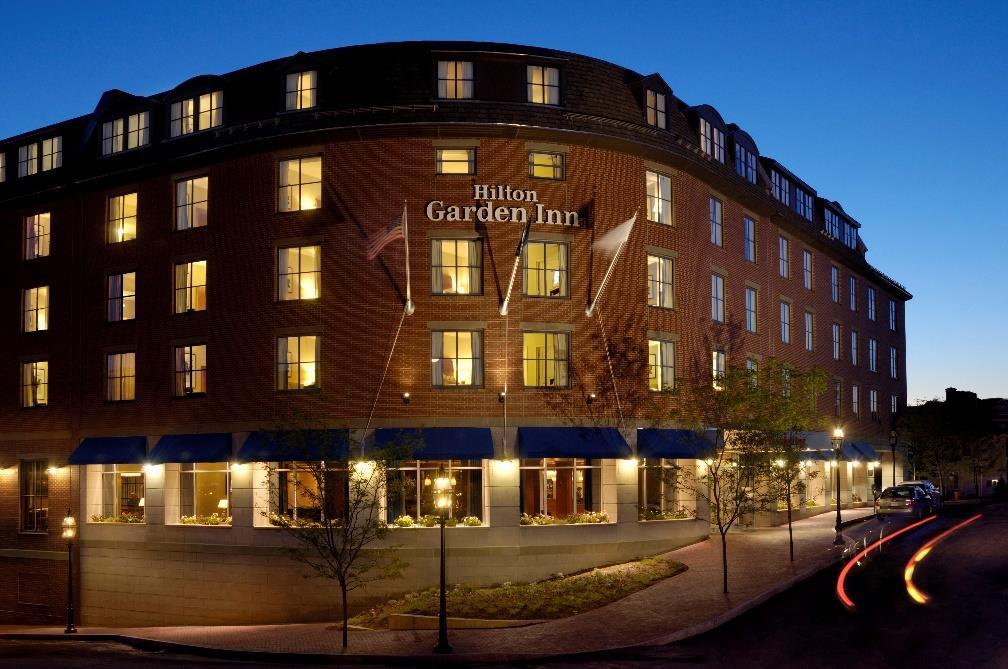 Chatham Lodging Trust has purchased the 131-key Hilton Garden Inn Portsmouth Downtown in New Hampshire, for $43.5 million, or $332,000 per guestroom. The seller, Cathartes Private Investments, had owned the property for a dozen years. Chatam funded the purchase through available cash and borrowings on its revolving credit facility. 
Hilton Garden Inn, located at 100 High St., opened in 2006 and went through a full renovation within the last two years.
"Portsmouth is an extremely high barrier-to-entry market, and the city has done a fantastic job balancing growth and maintaining the integrity of this historic community," said Jeffrey Fisher, Chatham's chief executive officer & president, in prepared remarks.
Ideal location
The hotel is situated in the heart of Portsmouth, a walkable downtown area offering more than 75 restaurants, an active brewery, as well as an arts and theater scene. Also, the seaside is within a five-minute walk, and major cities such as metro Boston and Manchester are just one hour drive away.
"This gorgeous property is located in the absolute center of downtown Portsmouth, a beautiful, historic, waterfront community, and is a perfect complement to the Chatham portfolio," added Fisher.
Image courtesy of Chatam Lodging Trust