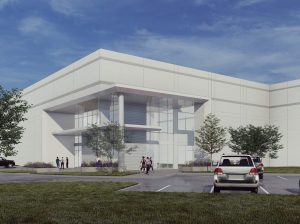 Hillwood is building two Class A speculative industrial buildings totaling nearly 1.7 million square feet at its 27,000-acre AllianceTexas master-planned property in the Dallas-Fort Worth metro. The development team includes GSR Andrade Architects as project architect, with Peloton Land Solutions providing the civil engineering design and Hillwood Construction Services as the general contractor. Completion is expected in 2023.
Upon delivery, Alliance Westport 25 will have approximately 1.1 million square feet, while Alliance Center North 4 will total 615,694 square feet. Citizens Bank provided construction financing for the larger project, while the second one was funded by Comerica Bank. The AllianceTexas industrial development for 2022 will total nearly 4 million square feet.
---
READ ALSO: Industrial Developers Tackle Construction Challenges
---
Reid Goetz, senior vice president of Hillwood, said in a prepared statement there is record demand within AllianceTexas for logistics space. The developer has inked more than 8.9 million square feet of industrial leases at the property over the past 18 months, including some 493,920 square feet leased to Carolina Beverage Group in July.
In March, Hillwood sold Alliance Northport, a three-building industrial park totaling 911,654 square feet, to KKR. The 62-acre campus was 96 percent occupied at closing.
Project details
Both warehouses will have immediate access to the BNSF Alliance Intermodal Facility and Interstate 35W. Their development sites are also near Fort Worth Alliance Airport and AllianceTexas' e-commerce network amenities including FedEx Ground Hub, two UPS Ground Sort Hubs, the FedEx Express Southwest Regional Air Hub and Amazon Air Regional Hub.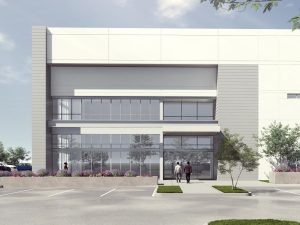 Alliance Westport 25 will take shape on the frontage road of State Highway 156, across from the entrance to the BNSF Intermodal Facility. The cross-dock building will have a 40-foot clear height, 60-foot loading bays and two 190-foot truck courts with land to expand to a third, as well as 504 car parking spaces that can be expanded to 584 and 233 trailer parking spaces that can be expanded to 471.
Located at the corner of Litsey Road and the I-35W frontage road, the development site of Alliance Center North 4 provides direct access to I-35W and the full Eagle Parkway/I-35W interchange. The building will have a 40-foot clear height, 185-foot truck courts, 180 car parking (expandable to 487) and 132 trailer parking spaces (expandable to 243). It will be adjacent to Alliance Park and its 160 acres of walkable amenities including access to the Alliance ZIPZONE, an on-demand employee transportation service within AllianceTexas, powered by Trinity Metro.