By Walter F. Conn, President, Brokerage Services, Charles Dunn Co.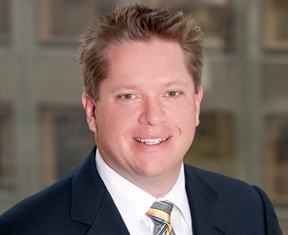 It's safe to say at this point that we're in a recovery, however tepid it may be. With the U.S. scratching out 2 percent GDP growth in 2013 and 8.1 million jobs gained from 2010 until now (after losing 8.8 million jobs in 2008-2009), it is a weak but steady recovery.
Consumer spending has improved, manufacturers are producing and selling products, and borrowing rates are still very low. Home sales, both new starts and resale, are on the rise. It's not all rosy, but it is better than it has been. I believe many in our industry are sighing with relief, while remaining cautious. It's prudent to maintain cautious optimism given what we've been through and what we're continuing to see.
Even with new growth tentatively in sight, property owners and investors are still in a risk-averse mindset. Many are cutting costs by pulling traditionally outsourced functions in-house, such as property management, leasing, accounting, due diligence and sales roles. Private investors, motivated by stable yields and particularly from China, are paying all-cash with no leverage to expedite transactions, only to find when refinancing that the traditional lending climate is extraordinarily challenging.  They are paying unheard-of premiums and conducting very little due diligence, often with unsolicited offers, which can be challenging for most banks to underwrite. Multi-family and NNN properties remain highly desirable, again as stabilized yields, however those markets seem overheated at this point.
On the other side of things, private lenders are seeing increased opportunities because of the underwriting challenges and regulatory restrictions the banks face. While traditional lenders espouse low rates, their terms can be onerous,  more often than not, a re-trade occurs, which ends up killing transactions with tight deadlines. Rates appear to be stable for the time being, and are still low across the board. We anticipate an increase in banking rates within 12 to 18 months of as much as 1 percent. That rise will motivate sellers and buyers alike, promoting more activity.  Meanwhile, short-term hard money lending is on the rise.
In our industry, this environment requires creativity, market knowledge and specialized expertise to gain new assignments, win business, and maintain current relationships. Complacency in this marketplace is a killer. We must continue to look for new ways to create value for our clients, often at a lesser fee or with additional services. Several sectors (at least here in Los Angeles) are very active. We continue to see a high volume of multi-family sales—still a safe haven for domestic and foreign capital. Office leasing is very active, and office building sales are beginning to heat up, often with unsolicited private offers as inventory remains low. Industrial absorption along primary shipping corridors remains strong and vacancies are low. Retail, which has suffered, has begun a strong revival, with numerous credit tenant leases signed or in the works for desirable space.
Our take on the current market is that while capital is plentiful, inventory is not—therefore, desirable properties are changing hands at a premium. There remains a great deal of concern regarding economic stability locally, regionally and nationally, and the cost of doing business is on the rise. Those factors make for a frothy environment in which to operate, but there are opportunities. Savvy investors who understand local markets, maintain strong balance sheets and know how to efficiently operate buildings are experiencing the most success, and will continue to do so for the next several years.