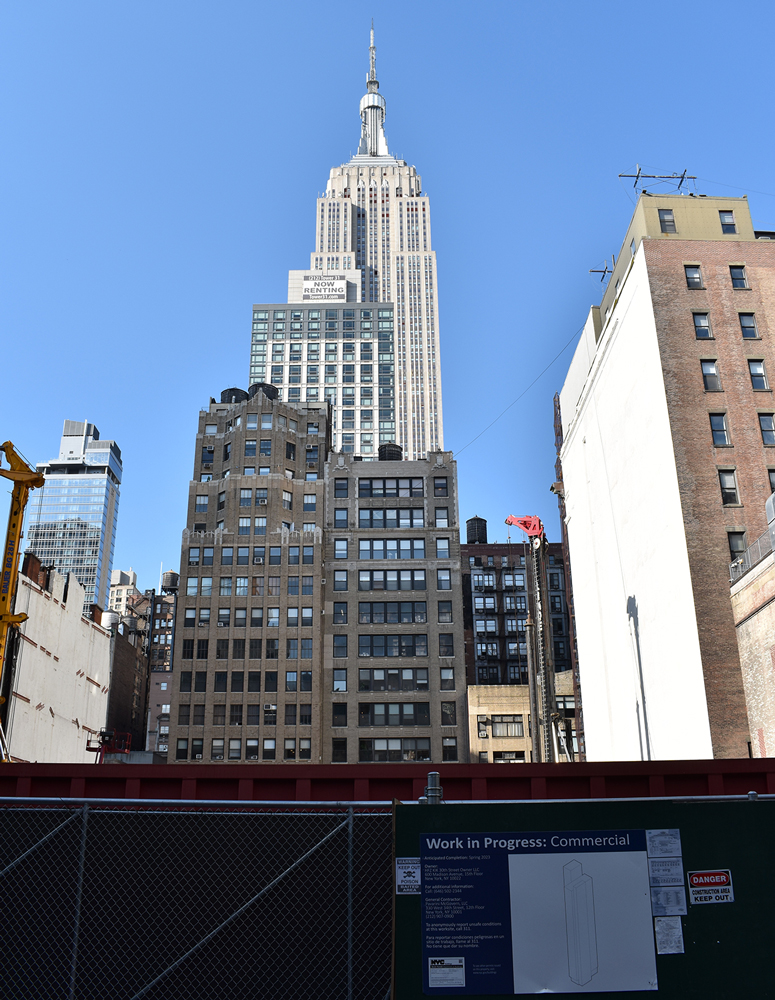 Ground has broken at the site of a proposed 34-story, 551-foot-tall office tower designed by Bjarke Ingels Group in Manhattan's Midtown South neighborhood. HFZ Capital Group is developing the project at W. 29th St., four blocks south of the Empire State Building.
The construction work has not been announced, but Commercial Property Executive observed that excavators and pile drivers are being utilized at the site. A sign indicates that work on the commercial project is in progress, with Pavarini McGovern LLC serving as general contractor. The anticipated completion date is spring 2023.
The update was first reported by New York NIMBY, which anticipates that excavation will progress through this year, followed by the laying of the reinforced concrete foundations. The development news website predicts that the structure will probably rise above ground level by 2020.
Moving Ahead With New Plans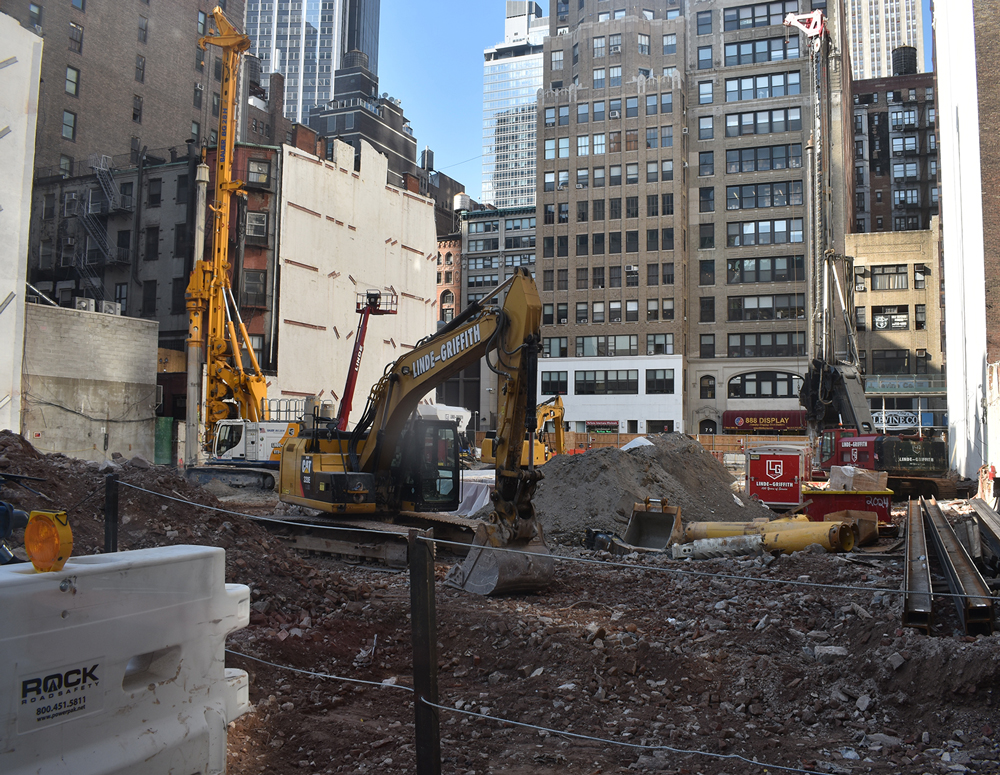 The development, called "29th & 5th," will rise on a collection of parcels along the north side of West 29th Street, between Fifth Avenue and Broadway. HFZ purchased the old Bancroft Building that stood on the site in 2013 and demolished it in 2015. Initial plans for the redevelopment called for a new residential tower designed by Moshe Safdie.
HFZ filed updated plans for an office tower in September 2017, sporting a new design from the team of Danish starchitect Bjarke Ingels. The completed development will provide more than 600,000 square feet of premium office space, marketed to tenants in the technology, advertising, media and information sectors, according to HFZ's corporate website.
HFZ Capital Group bagged $92.7 million in financing for the construction in July of last year, according to property records cited by Commercial Observer. The debt was provided by Canada's Otéra Capital and consisted of a $44.3 million project loan, a $34.5 million gap mortgage and a $14.1 million building loan.
The developer founded by Ziel Feldman is also working on a 900,000-square-foot, luxury mixed-use destination dubbed The Eleventh in Chelsea district. HFZ scored an estimated nearly $1.3 billion loan for the roughly $2 billion project at 76 11th Ave. in 2017.