By Keith Loria, Contributing Editor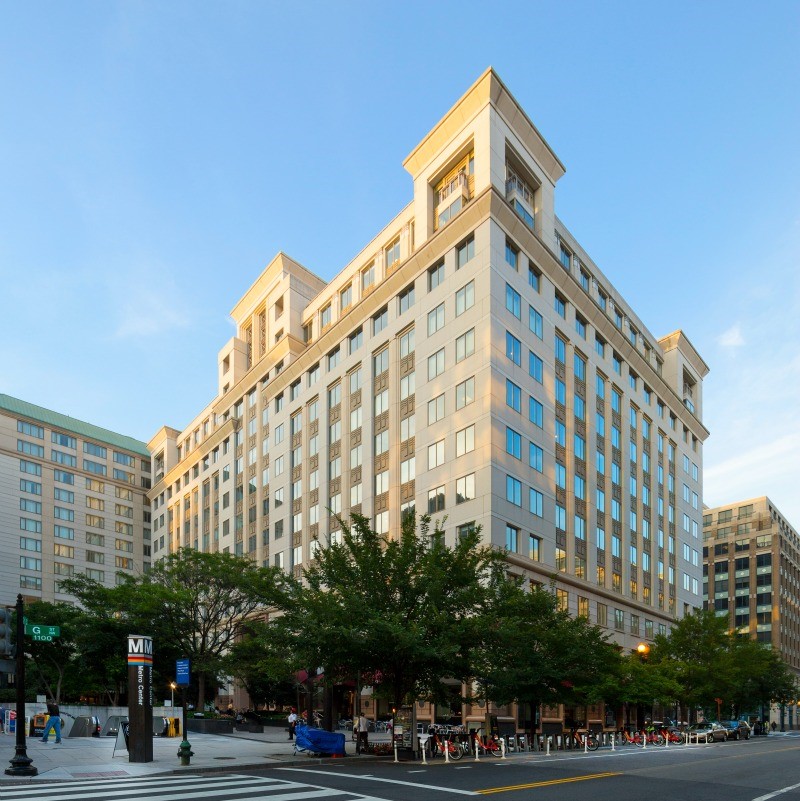 A joint venture between an affiliate of Hines Interests Limited Partnership and a pension fund advised by Sarofim Realty Advisors has secured a $135 million, 10-year loan through Allianz Real Estate of America to refinance 700 11th St. N.W., in Washington, D.C, the global headquarters of law firm Williams & Connolly.
HFF represented the partnership in the refinancing deal for the 301,774-square-foot trophy office building in D.C.'s burgeoning East End office market.
"In terms of fundamentals, we're seeing a game of musical chairs. Companies are moving from older stock to newer stock, oftentimes leaving behind more space than they've taken," Robert Hartley, Colliers International's director of research for the area, told CPE. "Because of height restrictions in D.C., we're really a supply-constrained market, especially in an area like the East End, which has been built out so much."
In addition to Williams & Connolly, fast-casual restaurant Cosi occupies the retail space on the ground-floor level. The building features a two-story lobby with a central rotunda, Italian marble floors and mahogany walls as well as a five-level, 324-space underground parking garage.
The 700 11th St. building is located on a .86-acre site bounded by 11th, G and 12th streets, directly above the Metro Center Metrorail station, providing connectivity to the Red, Orange, Blue and Silver Metrorail lines.
The property is located in a popular East End location, just one block from the CityCenterDC mixed-use development, two blocks from the Walter E. Washington Convention Center and the new Marriott Marquis Hotel and four blocks from the White House.
"The trophy high-end properties in D.C. have vacancy rates of 18.1 percent; compared to the older nice stuff, the vacancy rate is 11.9 percent," Hartley said. "There is a huge dichotomy between these brand-new, high-tech buildings and the older slightly-aged buildings."
HFF's team was led by Susan Carras, Walter Coker and Brian Crivella.