By Laura Calugar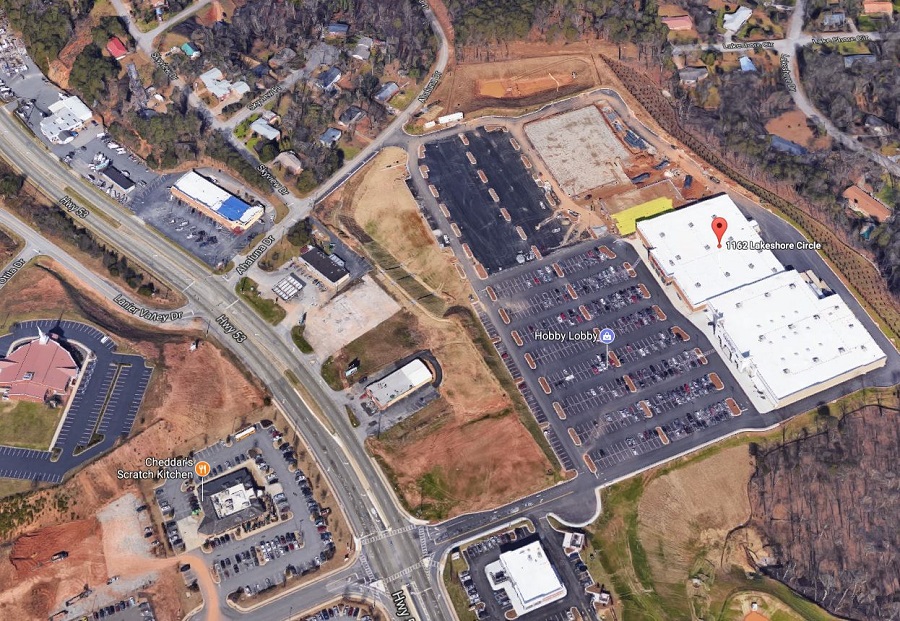 HFF represented GH Anderson & Co. in selling North Lake Square, a recently built 140,000-square-foot Atlanta-area retail center in Gainesville, Ga. VEREIT Inc. purchased the asset on behalf of Cole Real Estate Income Strategy (Daily NAV) Inc.
Located at 1146 Dawsonville Highway, North Lake Square is adjacent to Lake Lanier. The shopping center is approximately 60 miles from downtown Atlanta. According to Gainesville Times, a 36,000-square-foot Lidl store could be built nearby, joining the busy corridor along Dawsonville Highway.
Strong local fundamentals
The mall is a regional retail destination that serves residents within a 30-mile radius. Traffic counts in the area exceed 54,000 vehicles per day. Burlington, Hobby Lobby, Five Below and HomeGoods are among North Lake Square's major tenants.
"North Lake Square represented the opportunity to acquire a recently built retail center with a dominant tenant line-up on the periphery of Lake Lanier, one of the Southeast's most notable tourist attractions with more than 7.5 million annual visitors," said HFF Senior Managing Director Jim Hamilton, in a prepared statement.
Hamilton, Senior Managing Director Richard Reid and Associate Brad Buchanan led the HFF investment sales team in this transaction. 
Image via Google Maps