By Gail Kalinoski, Contributing Editor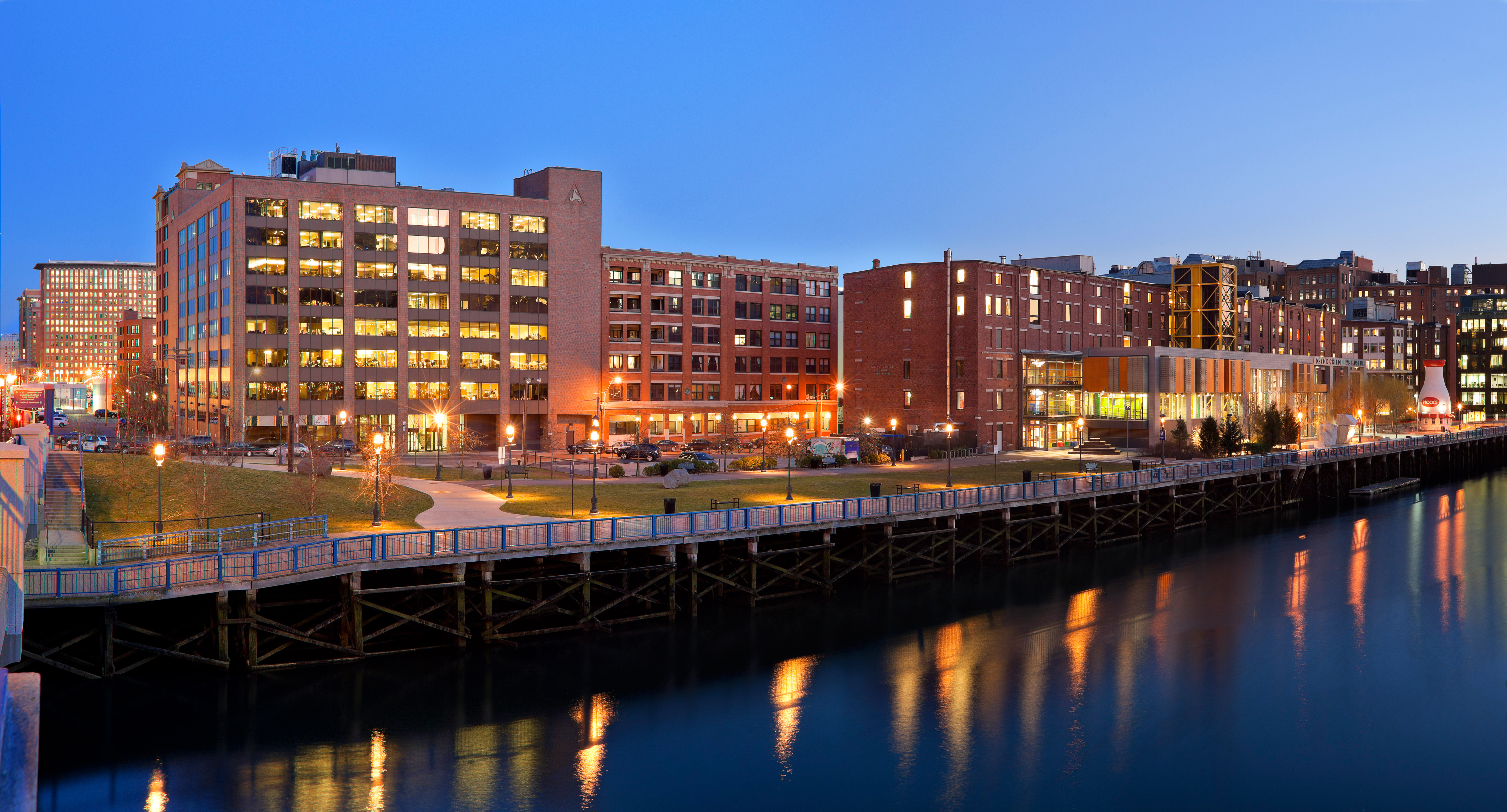 HFF has been involved with another multimillion dollar deal in Boston's Seaport District, an up and coming area along the South Boston waterfront, with the $106.75 million sale of a four-property portfolio to DivcoWest Properties.
Senior Managing Director Coleman Benedict and Director Ben Sayles represented the seller, Brickman Associates, and procured the buyer for the collection of 'brick and beam' office buildings that comprise 362,562-square-feet of space. The assets are: Harbor Corporate Center at 300 A St., a 106,171-square-foot building; 313 Congress St., a 70,217-square-foot property; 330 Congress St., a 35,811-square-foot building; and 51 Sleeper St., the largest of the spaces at 150,363 square feet.
HFF also arranged the $31.4 million acquisition financing for 51 Sleeper St., which was led by Eastern Bank. Riaz Cassum, senior managing director, and Lauren O'Neil, director, represented DivcoWest on the financing deal.
The portfolio is located in Fort Point section of Boston's Seaport District, which is an area growing with both public and private investments.
"The Fort Point Channel is marked by rising tenant demand and diminishing supply," Benedict said. "Not surprisingly, investor interest continues to be incredibly strong as the Seaport is one of the nation's most exciting submarkets."
The properties were acquired for the DivcoWest Fund III, an $870 million fund raised last year to invest primarily in tech-oriented real estate markets. DivcoWest, founded in 1993, is a privately owned real estate investment firm with offices in Boston and San Francisco. The firm and its affiliates are currently managing more than $2 billion of equity. It has acquired more than 22 million square feet of commercial space throughout the United States, including over 3 million square feet in the Boston area. Most of its activity this year has been in California, though the fund did buy a Class A office building called The Davenport in Cambridge, Mass., for $79 million in March.
The Seaport District properties are converted warehouse buildings that were used by the Boston Wharf Co. The Congress Street buildings were erected in 1890 and extensively renovated in 1984. The Sleeper Street building was constructed in 1929 and renovated in 2004. Harbor Corporate Center was built in 1904 and renovated in 2004. It was described as "one of the highest quality 'brick and beam' assets in the market," by DivcoWest officials.
"These are all buildings with great bones in a dynamic submarket of Boston that is rapidly growing in its appeal for companies seeking creative workplace environments," said Stuart Shiff, CEO of DivcoWest.
Brickman is a 20-year-old real estate private equity firm. It currently owns and manages more than 3 million square feet of office space. The firm bought the portfolio in three purchases between March 2006 and May 2007. It has invested more than $3 billion in more than 70 real estate transactions.
HFF is the leading provider of commercial real estate and capital markets services, including debt and equity placement, investment sales, loan sales and commercial loan services.
Earlier this fall, HFF secured a $170 million construction loan for One Channel Center, an 11-story, 500,000-square-foot Class A office building in the Seaport District for its developers, AREA Property Owners and Commonwealth Ventures L.L.C. The building will be fully leased by State Street Corp. and is expected to be completed by early 2014.
Like us on facebook: https://www.facebook.com/pages/Commercial-Property-Executive/258033884191