By Barbra Murray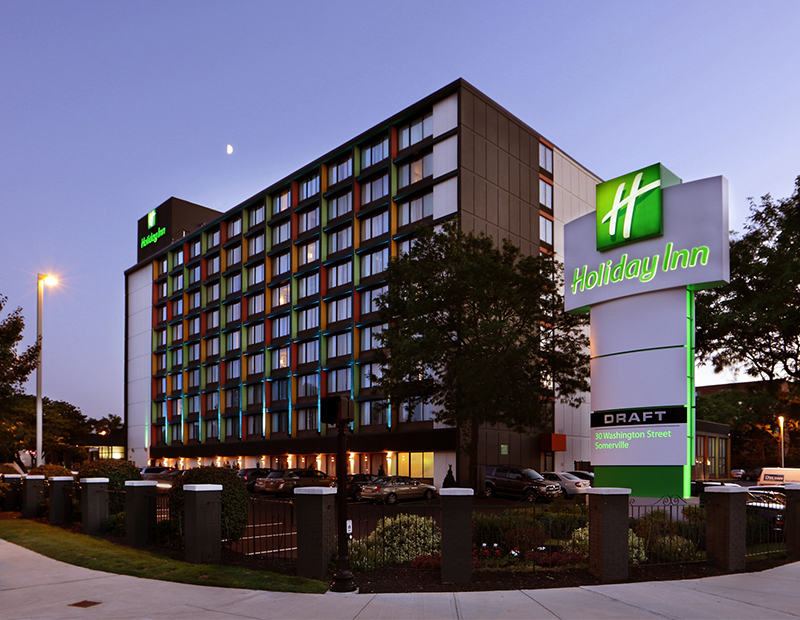 With the assistance of HFF, Distinctive Hospitality Group just refinanced three Boston-area hotels totaling 623 keys. The commercial real estate and capital markets services firm arranged a loan with Bank of America, providing Distinctive with the proceeds to refinance existing debt on the three hotels and to reinvest in the assets.
"This was a win-win for all parties; the lender gets to book a loan on three high-quality hotel assets in the suburbs of Boston, and our client gets a competitive rate and sufficient proceeds to implement its long-term business plans," Mark Remington, managing director with HFF, said in a prepared statement.
A freshened-up portfolio
The collection of hotels includes two assets in Natick, Mass.: the 251-key VERVE-Crowne Plaza Boston-Natick, built in 1985 and upgraded in 2012; and Hampton Inn Boston-Natick, a 188-key property that first opened its doors in 1976 and underwent its most recent renovation in 2008. Completing the group is the 184-key Holiday Inn Boston Bunker Hill Area in Somerville, Mass., which was built in 1974 and renovated between 2012 and 2013.
All parties are remaining mum on the amount of the portfolio refinancing, which came in the form of a 10-year, fixed-rate loan secured through Bank of America's CMBS Group. The CMBS market has been kind to the hospitality sector this year. "CMBS lending was a positive force in the hotel investment environment [in the first half of 2017]," according to a lodging report by commercial real estate services firm Cushman & Wakefield. "CMBS financing has been used to refinance a number of large and small hotel assets, as well as several portfolios in the beginning of 2017."
Image courtesy of HFF