Lynn Armitage, Contributing Writer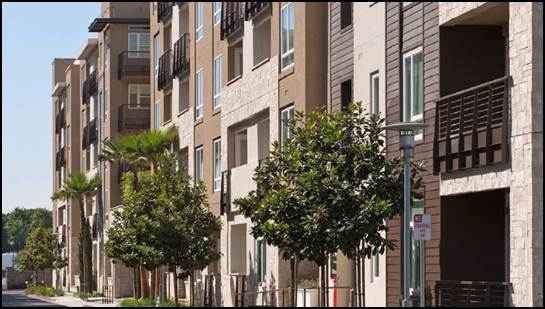 The housing market in Austin, Texas, is looking up – literally.  HFF has arranged a joint venture between The Hanover Co. and an unnamed private investor to build a five-story multi-housing community on 3.44 acres in the city's South Lamar neighborhood.
Once it is built, this new development, called Hanover South Lamar, will offer 340 one- and two-bedroom units averaging 875 square feet.  The housing units will be elevated above two and one-half levels of parking, as well as an expansive retail and office space occupying 6,200 square feet. Plans call for 479 parking spaces.
The development site is in a bustling area within one mile of Austin, close to Zilker Park, the South Congress entertainment district, Barton Springs, the Town Lake Hike and Bike Trail, and Highway 71.
However, future residents who are excited about relocating to Hanover South Lamar at 809 South Lamar Boulevard will have to wait until November 2014, the scheduled date for completion of the project.
Representing The Hanover Company in the deal, the HFF team was led by Director Cortney Cole and Executive Managing Director Scott Galloway. The Hanover South Lamar project fits perfectly within the wheelhouse of Houston-based The Hanover Company, which specializes in developing high-quality, multi-family residential properties in high-rise, mid-rise, mixed use and suburban projects. The company own properties in San Francisco, Los Angeles, San Diego, Dallas, Denver, Austin, Houston, Washington D.C., Baltimore, Philadelphia and Boston.
HFF (Holliday Fenoglio Fowler, L.P.), owned by HFF, Inc., is the leading provider of commercial real estate and capital markets services, such as debt placement, investment sales, advisory services, equity placement, loan sales and commercial loan servicing. It has 21 offices nationwide and trades on the New York Stock Exchange under the symbol HF.