By Anca Gagiuc, Associate Editor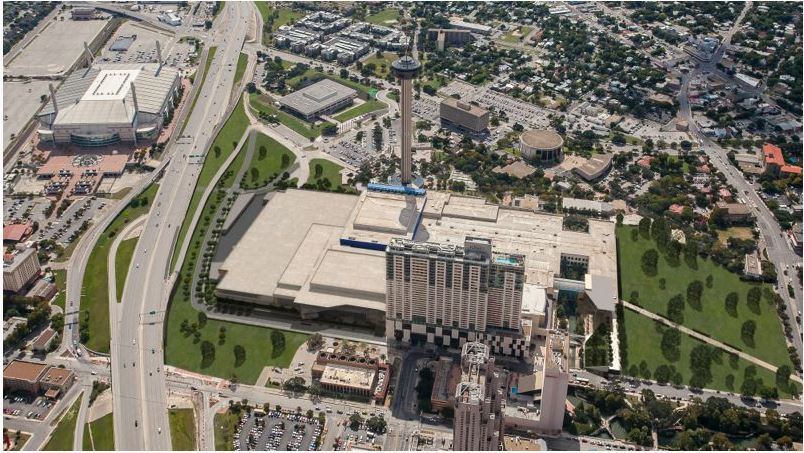 San Antonio—The recently transformed Henry B. González Convention Center is now open after a $325 million expansion, increasing the footprint to 1.6 million square feet and marking the largest capital improvement project in San Antonio.
"We are so excited to welcome everyone to San Antonio with the beautifully transformed Henry B. González Convention Center," Casandra Matej, executive director of the San Antonio Convention & Visitors Bureau, said in prepared remarks. "This transformation has been truly phenomenal. Throughout the design process, we made sure to incorporate client feedback to supersede meeting needs for the next generation. The layout is flexible and easy to navigate, all while placing attendees in the heart of one of the nation's top travel destinations."
The Henry B. González Convention Center was originally built in 1968, when San Antonio hosted the World's Fair. Throughout the years, the center underwent numerous additions and renovations. Construction on the 750,000-square-foot addition began in February 2013 and includes a new entrance and presence on Market Street, direct connection to the River Walk and Hemisfair Park, as well as a second floor outdoor reception balcony overlooking Market Street.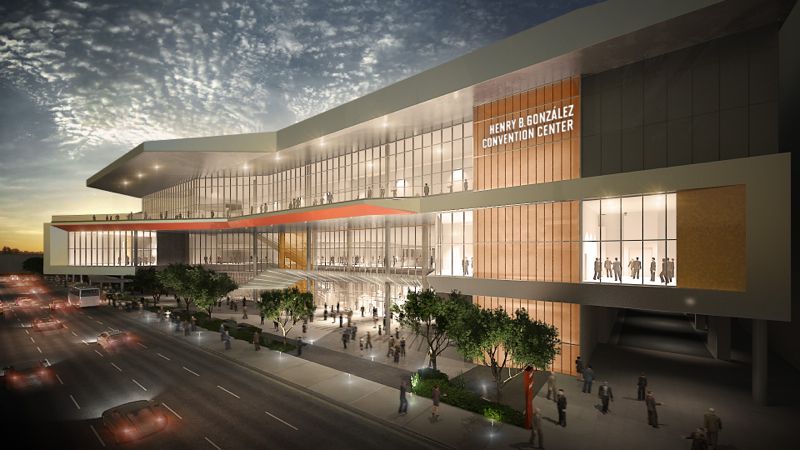 "The transformation of the Henry B. González Convention Center will further establish and secure its competitive position among convention centers nationwide by providing a flexible, efficient experience that exudes the character and spirit of San Antonio and its community," stated Michael Sawaya, executive director of convention and sports facilities for the City of San Antonio. "The new facility is immediately one of the finest in the U.S., incorporates innovation and technological advancements, and solidifies San Antonio's position as one of the nation's top convention destinations," added Sawaya.
The center now offers 514,000 square feet of contiguous exhibit space (more than half of which is newly built), 86,500 square feet of column-free multi-purpose space, 70 flexible meeting rooms, as well as the 54,000-square-foot Start and Night ballroom, the largest in the State of Texas. Through the innovative design, circulation has been enhanced, and the use of energy-reduction measures make the center more eco-friendly.
At the opening celebration, the "Liquid Crystal" public art installation by Jason Bruges took the central spot in the new lobby atrium."Liquid Crystal," which is one of the center's three new art installations, features 3,510 LCD interactive panels that create a digital fountain effect, where the flow depends on the amount of people and activity in the room.
"San Antonio has been a terrific destination for so many of our meetings," stated Susan Fischer, strategic account manager for Experient. "This convention center expansion opens the door for more and larger meetings to consider San Antonio. The increased size and flexibility of exhibit space, enhanced traffic flow and having the largest ballroom in the state, definitely sets it apart. This, combined with the city's overall appeal is a big win for San Antonio and the meetings landscape."
Images courtesy of Transformation SA