By Adriana Pop
Indianapolis—Hendricks Commercial Properties has broken ground on the 120-key Ironworks Hotel Indianapolis, the first boutique hotel on the north side of the city.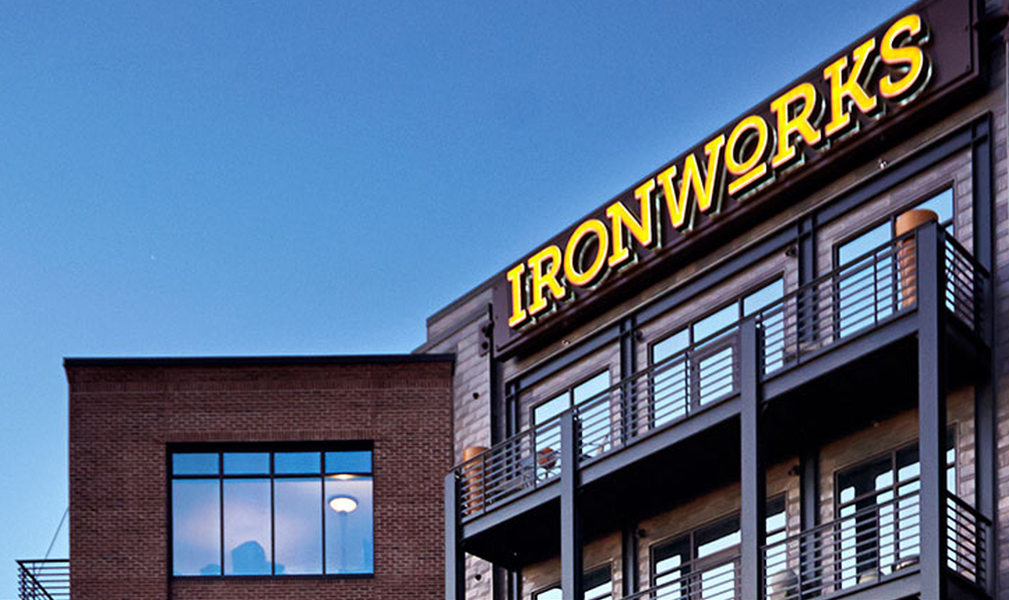 The five-story building is rising at East 86th Street and Keystone Avenue, next to the Ironworks at Keystone apartment and retail project, also developed by Hendricks Commercial.
The new 100,000-square-foot property is slated for a summer 2017 opening. Amenities will include small meeting/conference spaces, a fitness center and a rooftop lounge. The building will also feature 15,000 square feet of street-level retail space and a second-floor upscale restaurant.
"We look forward to building on the momentum from the Ironworks at Keystone project by bringing a cool, eclectic offering for people to visit Indianapolis like a local," stated Rob Gerbitz, CEO & president of Hendricks Commercial Properties. "This hotel project, just like the original Ironworks Hotel in Beloit, will be inspired by America's industrial heritage. We look forward to not only inspiring travelers to visit Indy for decades to come, but also to provide an unrivaled first-class experience they are bound to never forget."
Hendricks entered the Indianapolis market in 2012 with the Ironworks at Keystone mixed-use development project, which has received numerous awards, including the NAIOP-Indiana Best Mixed-Use Development of 2014, Indy Chamber's 2015 best "Neighborhood Revitalization" award, as well as Indy Chamber's 2015 best "Real Estate Development" award. Most recently, Hendricks has been selected to redevelop the former Coca-Cola bottling plant located on Massachusetts Avenue in downtown Indianapolis.
Image courtesy of Hendricks Commercial Properties