by Evelina Croitoru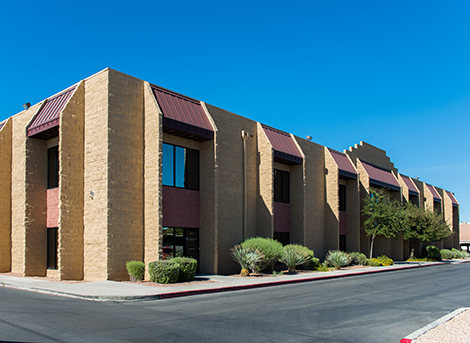 Las Vegas—Portland, Ore.-based privately held real estate investment, development and management company Harsch Investment Properties has announced the purchase of two business parks totaling half a million square feet located minutes from McCarran International Airport and the Las Vegas Strip.
"We have invested in the Las Vegas metropolitan area for almost 23 years. Las Vegas is on a very steady and solid recession comeback trajectory, and we are very pleased to continue to expand our holdings in the market, serving over 1,500 tenants in the greater Las Vegas community," Jordan Schnitzer, president & CEO of Harsch Investment Properties, said in a prepared statement.
One of the two business parks, Patrick Commerce Center, is a premier, multi-tenant light industrial project in the Airport market. The property encompasses 223,033 square feet, as well as market-level-finished office spaces in five buildings, fronting on Patrick Lane and McLeod Drive. The tenant roster of the property includes Honeywell, American Reprographics, Creative Tech Group, Athena Cosmetics, TCS John Huxley and Zitro USA, among many others.
The other newly-acquired asset—formerly Big Foot Business Park—consists of seven buildings featuring mixed-use office and warehouse space. The facility consists of three two-story office buildings and four industrial buildings totaling 273,301 total square feet, and will operate under the name of Sunset Airport Center.
"These two business parks will provide additional opportunities to help us grow many more local and regional businesses within the McCarran Airport submarket. With a local portfolio of nine million square feet, we remain strongly committed to this city, its vibrant business community and its continued prosperity," John Ramous, Harsch senior vice president & regional manager of the Las Vegas office, said in prepared remarks.
In addition to these two acquisitions, Harsch will soon complete the latest purchase of 240,000 square feet at Henderson Commerce Center.
Image courtesy of Harsch Investment Properties