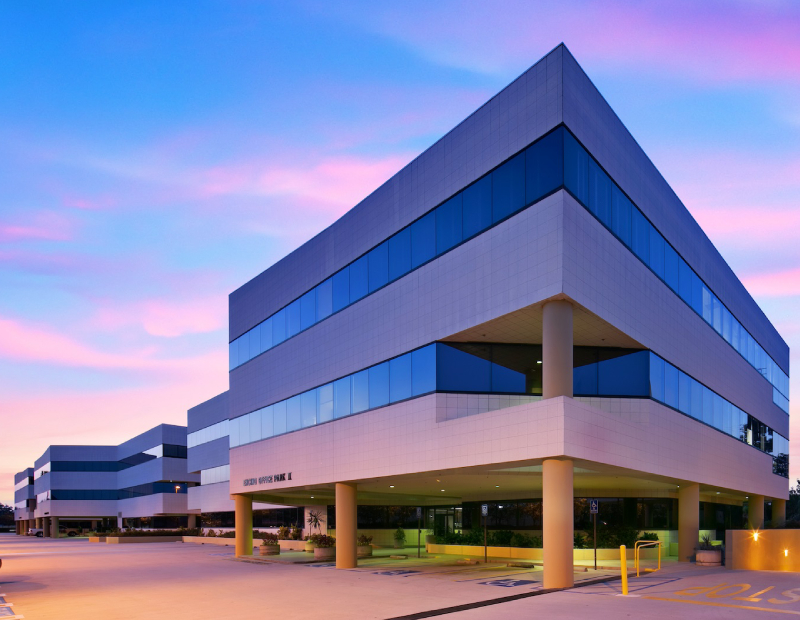 Harbor Associates recently completed the acquisition of Encino Office Park, an approximately 213,500-square-foot office campus in Encino, Calif. Harbor purchased the suburban Los Angeles property from the Moss Group in a $48 million transaction.
Located adjacent to a metro station, Encino Office Park sprouted up on a 3.5-acre site at 6345 Balboa Blvd. in a two-phase process that yielded two three-story buildings in 1988 and another two three-story structures in 1990. Today, the campus is 89 percent leased.
With eyes on meeting a certain need in the local office market, Harbor plans to renovate the property and reposition vacant square footage as state-of-the-art spec suites. "We've seen strong tenant demand for differentiated and well-appointed office space in our North L.A. portfolio, particularly from tenants in the 1,000- to 8,000-square-foot range," Paul Miszkowicz, principal with Harbor Associates, said in a prepared statement. "We think there's unmet demand in this space."
Harbor relied on the CBRE team of Shaun Moothart, Bruce Francis, Dana Summers and Katie Diaz to arrange acquisition financing for Encino Office Park through PNC Bank. The firm's Anthony Delorenzo, Mark Shaffer, Todd Tydlaska and Mike Longo represented the seller.
The quarter-billion-dollar plan
The acquisition of Encino Office Park expands Harbor's footprint in the North Los Angeles area to 1 million square feet and marks a notable step in the real estate company's goal of investing more than $250 million in suburban Southern California assets over the next 12 months. Harbor has targeted Southern California since its formation in 2015, amassing a total of 17 projects. Transactions over the last year include the $31.2 million joint venture acquisition of The Pinnacle, a 110,110-square-foot office building in San Diego, from BioMed Realty.
"Our acquisition goals are largely based on the opportunity that we're seeing in the marketplace," Miszkowicz told Commercial Property Executive. "Harbor's portfolio has a tenant base which ranges from Fortune 500 companies to sole proprietors. We're seeing business leaders making purchase decisions, growing their real estate footprints and square footage, investing in their space as a tool to attract and retain talent, and signing long term leases—all indicative bullish signals."
In 2018, Harbor's Southern California portfolio totaled 2 million square feet, 1 million square feet of which was unoccupied. However, in the last nine months, Miszkowicz said, the company has filled 650,000 square feet of that vacancy.