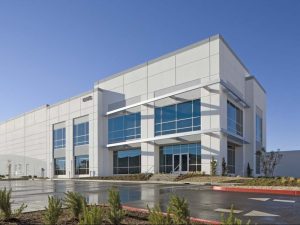 Investment firm H.I.G. Capital has acquired a 3.4 million-square-foot industrial portfolio in the Inland Empire for an undisclosed amount. The firm picked up the asset through its affiliate, H.I.G. Realty Partners, in an off-market deal.
The Southern California Logistics Center is a sprawling industrial complex located on the former George Air Force Base in Victorville, Calif., about 40 miles north of downtown San Bernardino. The seven-property campus was built between 2008 and 2017 and is 100 percent leased to a variety of tenants, including major manufacturing, food and beverage and aviation companies. The Southern California Logistics Airport is situated immediately adjacent to the site.
---
READ ALSO: How the Supply Chain Crisis Impacts Industrial Real Estate
---
H.I.G. Realty Partners Co-Head David Hirschberg said in prepared remarks that the purchase was part of the firm's value-add business strategy and that the company plans to undertake improvements at the property.
Stirling Capital Investments is the developer behind the SCLC. The firm has so far built more than 4 million square feet of Class A industrial space at the 2,500-acre complex. Earlier this year, the firm announced it had signed a tenant for a new 819,964-square-foot industrial building at the site and would soon break ground on the property. That project is a joint venture between Stirling and Prologis and is slated to be completed in May 2022.
Southern California's Inland Empire has been a hot market for industrial investment. Earlier this month, Transwestern sold an Inland Empire industrial property for $58 million, in one of the priciest sales in San Bernardino so far this year. A recent CommercialEdge report found that the Inland Empire, Los Angeles and Orange County markets combined accounted for more than 15 percent of all industrial sales volume this year as of August, with the Inland Empire alone recording more than $2 billion in sales.