By Richard Hollowell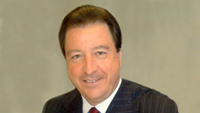 Making sense of the extraordinary commercial real estate challenges that we face in today's troubled economic times requires an understanding of where this market has been and where it is going. But when was the last time the Federal Reserve Bank announced in advance that it would keep interest rates at an historic low for at least two years? In a word, never.
In 2005, as the "perfect storm" was brewing that eventually decimated the residential real estate market, we looked back just 10 short years to the closure of the Resolution Trust Corp., saying, "It can't happen again." Today, commercial real estate seems positioned to follow the fate of the residential asset class as the economy teeters and loan maturities loom against a backdrop of aggressive property purchases.
About $1.4 trillion in commercial real estate loans will come due between now and 2014. Most of these loans were made in 2006 and 2007, and the underlying collateral has lost as much as 40 percent of its value due to increased vacancy and declining rents. Nearly half of these loans are underwater. As a result, borrowers and lenders are faced with an equity gap that some experts have estimated to be more than $800 billion.
With most borrowers unable to raise funds, local/regional banks and CMBS lenders in particular will continue to face severe losses. Only a dramatic economic recovery that extends from Wall Street to Main Street can help us avert this. In the end, only government action may prevent commercial real estate debt from further derailing our fragile economy.
We have analyzed rapidly changing economic conditions over the past 36 months to help hundreds of businesses successfully maneuver through a market that is unlike anything we have seen in our lifetime. While market conditions continue to change daily, we anticipate the following issues being around for a while:
A second commercial real estate bubble is highly likely as core investment funds continue to overpay for apartments, office buildings, shopping centers and hotels in primary markets. Properties are trading at aggressive cap rates, as investors employ five-year hold/sell strategies while counting on increased occupancy and rising rents. In fact, interest rates will rise over the typical hold period, as will cap rates. And many investors are simply overlooking economic factors that will negatively impact the demand for commercial real estate: continued high levels of unemployment, corporate frugality, tight lending standards and global economic uncertainty.
The troubled real estate market has been responsible for closing hundreds of small and regional banks, and those closures continue. Experts believe the commercial mortgage-backed securities (CMBS) default rate will hover around 10 percent through 2012. As more banks close, small businesses will be denied financing, which translates to fewer jobs. Tax cuts oriented to small business are absolutely necessary to stimulate small-business growth.
Expect to see real estate-related litigation explode over the next three years as banks, CMBS servicers, limited partners, pension funds, government agencies and insurance companies sort through their losses and look for ways to recover. The Federal Deposit Insurance Corp. (FDIC) has already authorized more than 300 lawsuits against officers and directors of failed banks, and a cottage industry is emerging among law firms and expert witnesses seeking to serve either plaintiffs or defendants. Many are already enjoying the spoils of this real estate-related litigation outbreak.
Most Americans have gone from talking about how much they spend to how much they saved. As a result, the prospect for new commercial real estate development will be very low for the next few years as existing buildings vigorously compete to fill space, with the hope of raising rents in future years. Investors should remember that rent growth is not guaranteed and that current rental rates in some markets are the same today as they were 20 years ago.
To eliminate some of the uncertainty and get the commercial real estate market back on track, we need a "break-out" industry—think high-tech and energy products and services that cannot be easily offered elsewhere —to inspire consumer confidence and spending.  These magnet industries will become a driver for the economy, increasing disposable income and consumer spending.  This in turn will drive employment, which will increase the demand for more office, research-and-development and industrial space.  Without intense focus in this area, it will be extraordinarily difficult to stimulate economic growth.  Otherwise, a double-dip recession has more than a 50 percent chance of occurring, according to industry experts and economists.
That said, there are some opportunities emerging:
Depressed residential properties will be snapped up over the next 24 months by Baby Boomers, who will get incredible deals on retirement homes in the Sunbelt states, where a massive wave of Boomers is expected to relocate. Home prices are at rock-bottom in some very attractive markets. Now is the time to buy for those that have sufficient liquidity and cash flow. This migration will also help stimulate the commercial real estate markets in these areas.
Other Baby Boomers —reeling from foreclosures, job losses and downsized retirement nest eggs—will accept a rental apartment lifestyle and austerity as the "new normal," as will the younger generation, as many Americans abandon their dream of home ownership, sparking the development of multi-family rental apartments, particularly in the Sunbelt states. As an asset class used by Main Street Americans, apartments offer potential as an investment focus.
Regardless of the asset class, those interested in commercial real estate investment today might want to consider secondary markets as the best bet, since prices will not be driven up by the big institutional buyers.
Whatever your focus, if you plan to be involved in commercial real estate investing over the next five years, sharpen your due diligence skills, study domestic and global economic trends, and fasten your seat belt for a bumpy ride.
Richard K. Hollowell is managing director of Reznick Group's Los Angeles office.  For more than 35 years, he has specialized in the evaluation, management and disposition of real estate-related assets.  He is nationally recognized for advisory work provided to the FDIC-insured banks, thrifts, pension funds, insurance companies and federal agencies – including the FSLIC, TTC and FDIC. Hollowell is a contributing columnist to real estate publications and frequent speaker at real estate conferences throughout the world. He can be reached at Richard.Hollowell@reznickgroup.com or (310) 843-9700.