May 21, 2010
By Allison Landa, News Editor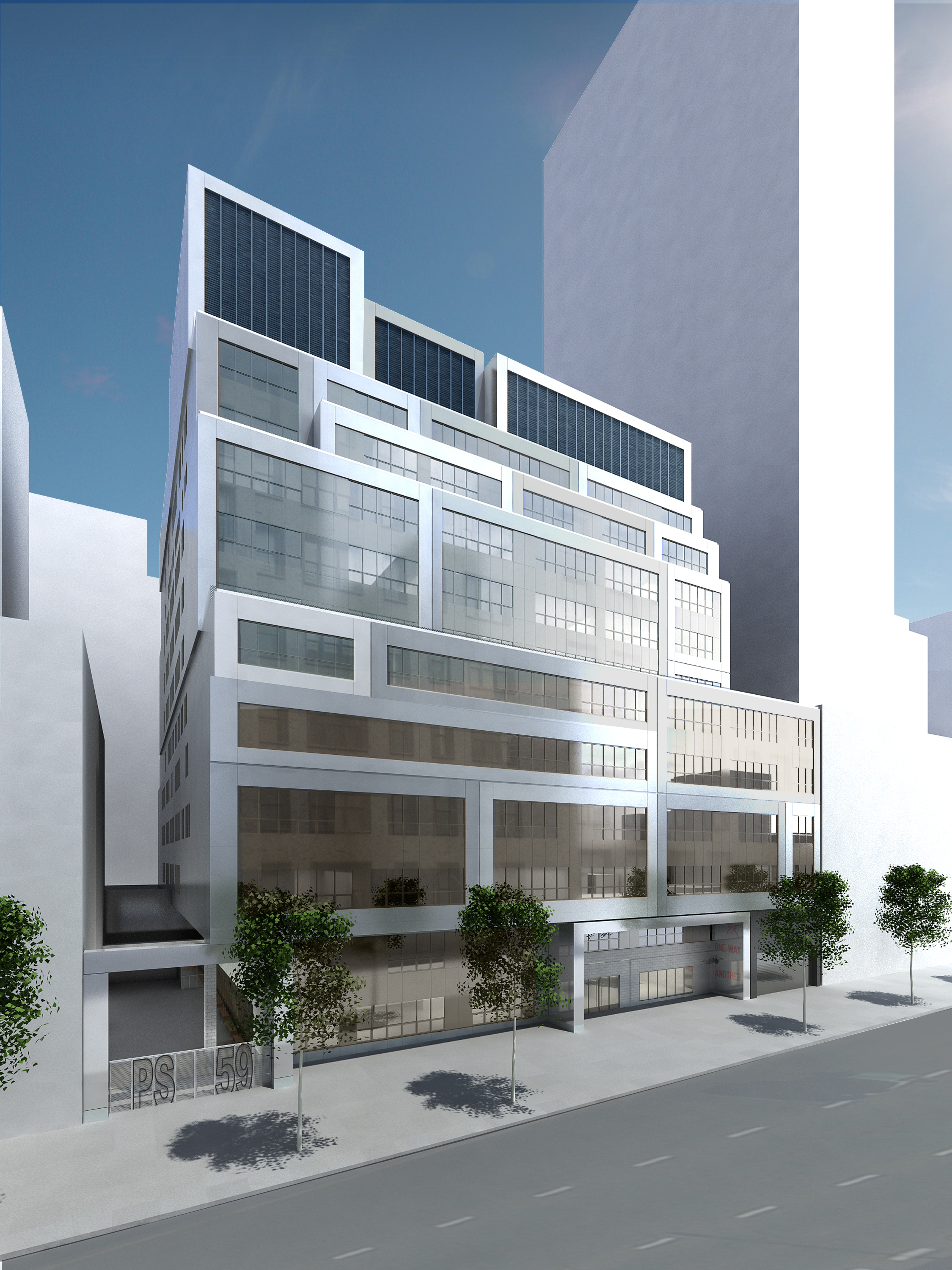 New York City Schools Chancellor Joel Klein today broke ground on a $500 million mixed-use development that will house two public schools. New facilities for P.S. 59 and the High School of Arts and Design will reside at the new development at 250 E. 57th St., which will open to students in September 2012.
Construction of the schools will be financed by private development with The World-Wide Group as part of a partnership with the Department of Education's Educational Construction Fund, which develops mixed-use real estate projects featuring new school facilities. The 57th Street project is the largest in ECF's history. Phase two includes the design and construction of an additional 78,000 square feet of retail space and approximately 350 residential units.
The ECF selected the World-Wide Group in a bidding process to develop the 1.5-acre property. The project is expected to create 1,000 construction jobs and 500 permanent jobs for the city and will occur in two phases. Phase one consists of construction of the two new schools and 38,000 square feet of retail space to be occupied by Whole Foods Market.
The school portion of the project will be financed by tax-exempt bonds issued by ECF. The World-Wide Group is leasing the 57th Street site from ECF for 75 years.
"In these tough financial times, it is absolutely critical that we explore every option to build new schools," Klein said at the groundbreaking. "We've already built tens of thousands of school seats using our capital dollars, but we're not stopping there. By partnering with a private developer, we're getting beautifully designed, state-of-the-art school space that serves our public school students and helps relieve overcrowding at no cost to the city."
The new P.S. 59 will be expanded to accommodate 730 students as compared to its current 500-student capacity; the High School of Art and Design will accommodate 1,400 students.