By Ioana Neamt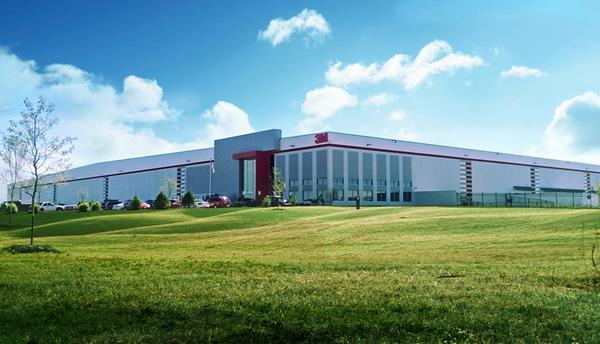 Chicago—Griffin Capital Corp. recently shelled out $69.4 million to acquire the 3M Co. Distribution Facility in DeKalb, Ill., on behalf of Griffin Capital Essential Asset REIT II Inc. The REIT purchased the asset from Park 88 Group LLC, a joint venture between Clayco and Venture One Real Estate.
The single-story, 978,000-square-foot distribution warehouse is situated on a 49.7-acre site within Park 88 Business Park. Completed in August 2016, the property is fully leased to 3M Co. for an initial term of 122 months, and serves as a regional distribution center for the company, which has been operating in DeKalb since 1985. The asset is 3M's largest distribution facility in DeKalb and one of its largest in the U.S.
"We are excited to acquire a new, state-of-the-art, Class A logistics facility that serves as a primary distribution center for 3M Co.'s extensive products that are used by businesses and households on a routine basis throughout the world," Shawn Carstens, Griffin Capital vice president of acquisitions, said in a statement.
"Our acquisition of this property reinforces our REIT's focus on driving shareholder value by investing in income-generating properties leased to well-established corporate tenants on a long term basis, while utilizing our skills as experienced operators of large commercial properties to maximize returns on each investment," he added.
Image courtesy of Griffin Capital Corp.