By Gail Kalinoski, Contributing Editor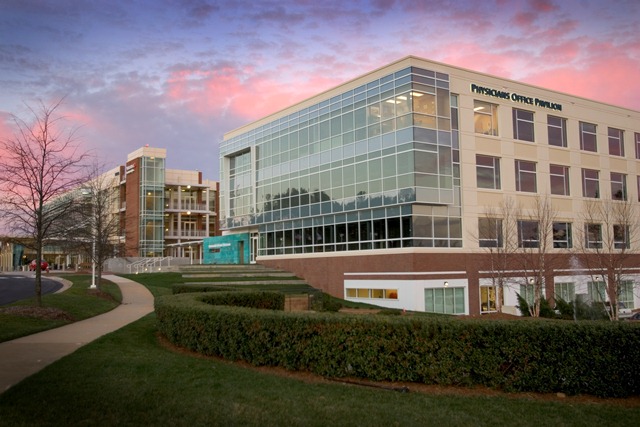 The Griffin-American Healthcare REIT II Inc. more than tripled its portfolio in 2012 with acquisitions totaling $866 million, including 14 properties purchased in December for $183.6 million. Those acquisitions plus purchases made earlier in December pushed the REIT's holdings to 139 properties in 27 states acquired for about $1.325 billion.
"It may be an understatement to say that 2012 was a record year on many levels for Griffin-American Healthcare REIT II," said Danny Prosky, a principal of American Healthcare Investors and president & CEO of the REIT. "Our portfolio of medical office buildings, hospitals, skilled nursing facilities and assisted living facilities more than tripled during the past year, based on purchase price, and became even more broadly diversified in terms of geography, asset type and revenue sources."
In its most recent acquisitions,  the Newport Beach, Calif.,-REIT acquired nine medical offices and five assisted living facilities located in California, Florida, North Carolina, Indiana and Alabama for $183.6 million.  Earlier in December, the REIT bought a Houston medical center and a three-building portfolio of senior care facilities in Massachusetts for a total of $47.6 million.
The REIT's portfolio is comprised of 33.4 percent skilled nursing facilities, 48.5 percent medical office buildings and 18.1 percent hospitals, according to its website. As of Sept. 30, 2012, the portfolio was 96.8 percent leased.
Acquisitions announced this week include the Central Indiana Medical Office Portfolio I, a five-building, multi-tenant portfolio with 182,000 square feet of space in Indianapolis, Lafayette, Ind., and Carmel, Ind. The portfolio was acquired from entities affiliated with Cornerstone Companies, Inc.
Sutter North Bay Health Plaza in Santa Rosa, Calif., a three-story, multi-tenant medical office building with 102,000 square feet, was acquired from Urdang/Sequoia Creek Holdings, which was represented by Vince Schwab of Marcus & Millichap.
Northside Medical Office Building, a three-story property with 53,000 square feet located on the campus of Hospital Corporation of America's Northside Hospital in St. Petersburg, Fla., was acquired from Northside Medical Plaza L.L.C., which was represented by Philip Faircloth of RJ King Associates. It is leased to eight tenants, including the hospital which rents more than half of the building.
Physician's Office Pavilion at WakeMed North in Raleigh, N.C., is a four-story, multi-tenant building with about 77,000 square feet of space located at the WakeMed North Healthplex, which has announced plans to build a 61-bed acute care hospital on the campus. The building is fully leased, more than half of it to long-term triple-net tenants. It was acquired from Jamestown North MOB L.P., represented by Chris Bodnar and Lee Asher of CBRE Inc.
Bessemer Medical Office Building, a five-story building with about 100,000 square feet of space is located on the Medical West hospital campus in Bessemer, Ala., The building was acquired from the Johnson Development subsidiary of Med West MOB L.L.C., which was represented by Sean Tu and Mike Davis of Cain Brothers.
Five assisted living facilities with a total of 183,000 square feet and 480 beds in North Carolina were acquired in a sale-leaseback transaction from Carillon Assisted Living L.L.C., which was represented by Jason Ficken of Quadriga Partners. The properties are fully leased and located in Fayetteville, Fuquay-Varina, Indian Trail, Knightdale and Lincolnton, N.C.
The purchases were made using $133.3 million in borrowings under the REITS's unsecured line of credit with Bank of America,  N.A., cash and units of limited partnership of Griffin-American Healthcare REIT II Holdings, L.P., the REIT's operating partnership. Those units were issued to the sellers of the Central Indiana MOB Portfolio I as partial payment, the REIT stated.
Griffin-American REIT II also borrowed $23.5 million from its unsecured line of credit with Bank of America for the Bellaire Medical Center purchase near Houston, and $22 million for the acquisition of the Massachusetts Senior Care Portfolio. Both purchases also required cash to complete.
The medical center is a 161,000-square-foot, 154-bed long-term acute care center and behavioral rehabilitation hospital built in 1978. Approximately $6.8 million will be spent to increase patient beds. It was acquired from 5314 Dashwood, L.P., a subsidiary of PinPoint Commercial.
The Massachusetts portfolio has 201 beds in three buildings that include skilled nursing and assisted living faculties with a total of 104,000 square feet of space in Boston and Dalton, Mass.  It is master leased to Trinity Health Systems L.L.C. under a long-term absolute net-lease. The off-market purchase was acquired from Merrimack Health Group Inc.
The REIT, co-sponsored by American Healthcare Investors and Griffin Capital Corp., was previously known as the Grubb & Ellis Healthcare REIT II. Several large acquisitions were made throughout 2012, including the purchase of six buildings for nearly $109 million that was announced in early October. That acquisition included three Los Angeles-area hospitals. A week earlier in September, the REIT had stated that it acquired three medical office properties for about $60 million, two in Knoxville, Tenn., and one in DeSoto, Texas.