By Gail Kalinoski, Contributing Editor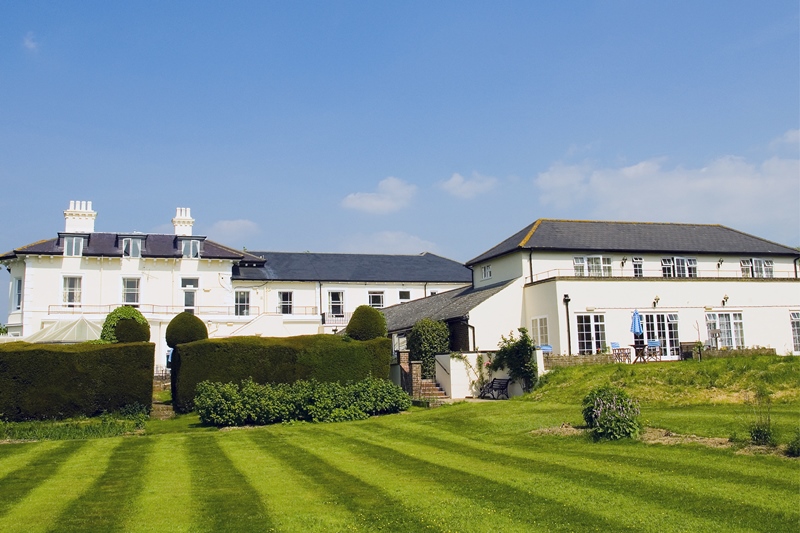 Griffin-American Healthcare REIT II, Inc. has made its first international acquisition, picking up a 44-facility portfolio of seniors housing and care facilities in the United Kingdom for approximately $447.8 million.
The Newport Beach, Calif., REIT has agreed to purchase the properties in England, Scotland and the Channel Island of Jersey from Myriad Healthcare Limited, a provider of high-quality residential care facilities to the elderly in the U.K. in a sale-leaseback transaction. The majority of the portfolio is located in counties surrounding greater London with additional locations in Birmingham, Bristol and Oxford. There are six facilities in Scotland in areas north of Edinburgh and two in Jersey.
The transaction will add 2,163 beds and approximately 962,000 square feet to the REIT's portfolio, which will have an aggregate purchase price worth more than $2 billion. The deal is expected to close in the third quarter.
"Since the launch of Griffin-American Healthcare REIT II in 2009, we have consistently stated that our goal is to build a diverse portfolio of healthcare real estate and to establish one of the best REITs in the market on behalf of stockholders," Jeff Hanson, REIT chairman & CEO, said in a news release. "Upon completion of this acquisition, Griffin-American will add a significant international presence to an already extensive national footprint, creating one of the largest and best diversified healthcare REITs in the world in terms of geography, revenue sources and asset types."
The portfolio will be leased to Myriad, operating as Caring Homes, under 35-year absolute net leases with annual rent increases. Griffin-American is also providing construction financing for future senior housing developments that it would acquire once the current facilities reach minimum required occupancy and rent coverage ratios. Those developments would be acquired by the REIT at construction cost and leased back to Myriad.
Myriad, founded in 1994, is one of the largest operators of senior residential care homes in the U.K. with 136 care homes and 3,382 beds. The firm's elderly care division focuses primarily on the private pay market and has a significantly higher percentage of private pay income residents than other U.K. operators, according to the REIT news release.
"As in the United States, the population of the United Kingdom is rapidly aging, creating greater demand for senior care. We are pleased to partner with one of the U.K.'s premier operators in the field and to further expand our portfolio in this attractive sector and market," Danny Prosky, Griffin-American president & chief operating officer, said in the release.
Paul Jeffery, CEO of Myriad, called the transaction a "transformational event" for his company.
"We have built our success by providing high-quality care for elderly residents in the U.K. in first-rate facilties and locations," he said. "This partnership allows us to execute this strategy and expand our footprint in the U.K.'s growing private pay elderly care sector."
Myriad was advised by Jones Lang LaSalle Corporate Finance.
"This transaction represents a great success for all stakeholders to the business. It is an important transaction for the care sector and demonstrates the weight of foreign investor interest," Tim Edghill, European director of JLL Corporate Finance, told Commercial Property Executive.
Since Jan. 2012, the REIT's portfolio of medical office buildings, hospitals, skilled nursing and seniors housing facilities has grown by approximately 255 percent and includes 174 buildings in 28 states. As of March 31, the portfolio was 96 percent leased with weighted average remaining lease terms of about 9 years.
The U.K. acquisitions will be the first for Griffin-American since June, when it announced it had acquired 21 healthcare-related buildings in five states for $141.3 million. The acquisitions included 17 medical office buildings and four skilled nursing facilities in Georgia, Illinois, Indiana, Oregon, Pennsylvania and Texas.
In 2012, the REIT more than tripled its portfolio with acquisitions totaling $866 million, including 14 properties purchased in December for $183.6 million.
The REIT, formerly known as the Grubb & Ellis Healthcare REIT II, is co-sponsored by American Healthcare Investors and Griffin Capital Corp.