By Gail Kalinoski, Contributing Editor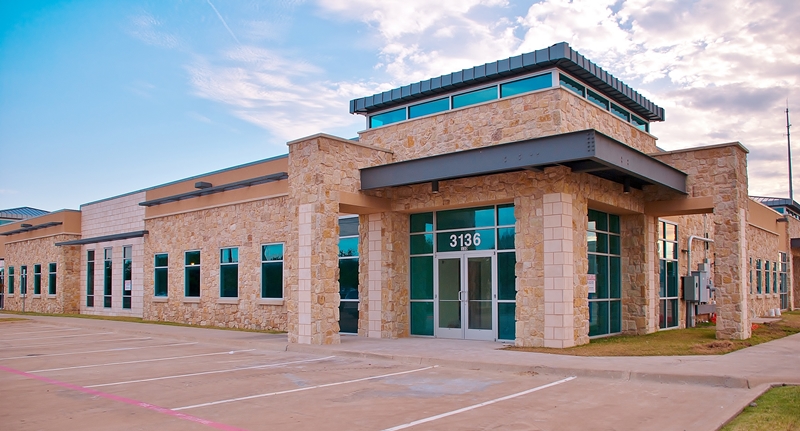 The Griffin-American Healthcare REIT II, Inc. has recently acquired 21 healthcare-related buildings in five states for $141.3 million pushing the REIT sponsored by American Healthcare Investors and Griffin Capital Corp. to an overall portfolio value of $1.56 billion.
The acquisitions announced Monday include 17 medical office buildings and four skilled nursing facilities in Georgia, Illinois, Indiana, Oregon, Pennsylvania and Texas. The Newport, Calif.-based REIT's portfolio now comprises 174 buildings in 28 states and includes medical office buildings, skilled nursing facilities, hospitals and assisted living facilities. Since January 2012, the REIT has grown by 255 percent based on purchase price, according to a news release from the co-sponsors. Formerly known as the Grubb & Ellis Healthcare REIT II, the REIT's portfolio is about 96 percent eased with a weighted average remaining lease term of approximately nine years and leverage of 21.7 percent. 
"We continue to source attractive acquisitions on behalf of Griffin-American Healthcare REIT II and its stockholders," Danny Prosky, a principal of American Health Investors and the REIT's president and COO, said in the news release. "In a competitive market, we are proud to be among the most active buyers of healthcare real estate as we continue to build a diverse portfolio on behalf of stockholders."
The largest of the properties acquired since April 26 is the Central Indiana Medical Office Building Portfolio, comprised of 11 medical office buildings in and around Indianapolis for about $80.7 million. This completes the REIT's purchase of the 17-building, $123 million portfolio purchased in several tranches from affiliates of the Cornerstone Companies, Inc. In all, the portfolio comprises about 594,000 square feet of space in Avon, Bloomington, Carmel, Fishers, Indianapolos, Lafayette, Muncie and Noblesville. The portfolio has 80 tenants and an occupancy rate of 94.6 percent. 
Other medical office properties added by the REIT include Rockwall Medical Office Building in Rockwall, Texas, a18,000-square-foot, fully leased asset on the campus of Texas Health Presbyterian Hospital acquired for $5.4 million and the Des Plaines Surgical Center in Des Plaines, Ill., a three-story, 47,000-square-foot medical office building that is fully leased to 11 tenants. The purchase price of the property located about a mile from Advocate Lutheran General Hospital was not released.
The REIT bought Winn Medical Center Medical Office Portfolio in Decatur, Ga., four two-story buildings adjacent to DeKalb Medical Center and about two miles from Emory University Hospital for $9.85 million. The properties, which total about 65,000 square feet, were built in 1976 and renovated between 2010 and 2012.
The 21 acquisitions were financed with cash, assumption of $53 million in debt and limited partnership units of Griffin-American Healthcare REIT II Holdings, L.P., the REIT's operating partnership.  The operating units were issued to the sellers of the Central Indiana Medical Office Building Portfolio as partial payment for that part of the acquisition.
The REIT acquired two skilled nursing facilities totaling 75,000 square feet and 263 beds in Milton and Watsontown, Pa., for $13 million. The properties are fully leased by Mid-Atlantic Health Care L.L.C. under a 15-year absolute net lease.
A 42,000-square-foot, 115-bed facility in Pittsfield, Mass., acquired for $16 million and a 25,000-square-foot, 43-unit facility in Grants Pass, Ore., that can operate up to 102 beds purchased for $6.6 million make up the remainder of the skilled nursing facilities the REIT bought. The Pittsfield property s fully leased to Trinity Healthcare Systems L.L.C. under a 15-year absolute net lease with annual 3 percent rent increases. The Fairview Skilled Nursing Facility in Oregon was bought from an affiliate of Regency Pacific, which is leasing the property for 13 years under a net lease.
In early April, the REIT announced it had acquired five medical office buildings for a total of $46 million in Westminster, Colo.; Stockbridge, Ga.; Noblesville, Ind.; Novi, Mich., and West Bloomfield, Mich. The properties were financed through the assumption of $6.3 million of existing debt; $33.9 million from its unsecured line of credit with Bank of America, N.A., cash and units of limited partnership in the REIT's operating partnership.
A month earlier, American Healthcare Investors and Griffin Capital Corp. said they had purchased five medical office buildings for the REIT for $47 million. The properties are in Abilene, Texas; Ruston, La.; and Greeley, Colo., and were financed using $44 million from the Bank of America line of credit and cash.
In late May, the co-sponsors said they had expanded the REIT's unsecured revolving line of credit from $200 million to $450 million. New lenders Barclays Bank PLC, Third Bank, Wells Fargo Bank, N.A., Credit Agricole Corporate and Investment Bank and Sumitomo Mitsui Banking Corp. joined existing lenders Bank of America, KeyBank National Association, RBS Citizens, N.A. and Comerica Bank.
At the time, Jeff Hanson, the REIT's CEO and a principal of American Healthcare Investors, said in a news release that the REIT was "well-equipped to continue its rapid growth."
The REIT was very active in 2012, when it more than tripled its portfolio with $866 million in acquisitions. By Dec. 31, 2012, the REIT had 139 properties in 27 states acquired for about $1.325 billion. Prosky noted it was a record year for the REIT that became more broadly diversified in asset type, geography and revenue sources.
Like us on facebook: https://www.facebook.com/CPExecutive?fref=ts