by Gabriel Culcsar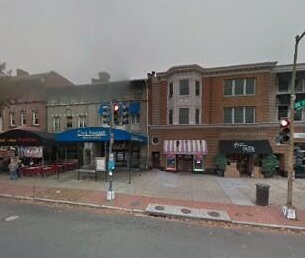 Washington—Greysteel has secured $3.6 million in acquisition and construction financing for the redevelopment of a mixed-use property located at 2649 Connecticut Ave., NW., in the Woodley Park neighborhood of Washington, D.C.
Greysteel Director Mark Bittenbender and Senior Finance Associate Brittany Wismer led the negotiation efforts, procuring the loan.
Provided by a balance sheet lender, the five-year, non-recourse loan has a competitive fixed-rate and interest in payments for the first two years, with a 30-year amortization period.
The mixed-use asset located in close proximity to the Smithsonian National Zoological Park will offer two four-bedroom residential units with a total space of 3,350 square feet and an additional 3,610-square-foot retail space.
"The track record and profile of the sponsor, coupled with the exceptional real estate, made this an extremely attractive financing opportunity," said Bittenbender in prepared remarks. "We were able to create a competitive market for our client and achieve terms tailor-made to their acquisition and return objectives."
Image via Google Maps