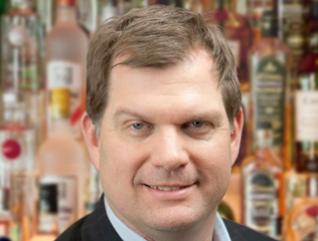 Madison, Wis.—Great Wolf Resorts Inc. recently announced the top-tier addition of Gregory Kryder as chief financial officer. He will join the leading indoor water park company at the beginning of March 2016. In his new position, Kryder will be in charge of the company's financial operations, information service, legal and company procurement.
"I am particularly impressed with Greg's ability to lead a financial function in a complex, industry-leading business, while maintaining an unrelenting focus on serving and advocating for his company's customers," said Ruben Rodriguez, CEO of Great Wolf Resorts, in prepared statements.
Great Wolf's new CFO boasts over 18 years of financial management expertise, the last 14 of which he spent serving Diageo plc., a world leading producer of spirits and major producer of wine and beer. With Diageo, Kryder held several key positions with important business units, his latest job being that of CFO of the North American division. He is a Purdue University alumnus with a bachelor's degree in engineering. Kryder also holds two master's degrees from Stanford, in business administration and engineering.
Wisconsin-based Great Wolf is the largest North American chain of indoor waterpark resorts, its current portfolio encompassing 12 locations throughout the United States and Canada, with an additional two—Garden Grove, Calif. and Colorado Springs, Colo.—slated for 2016.
Photo courtesy of brewersguardian.com