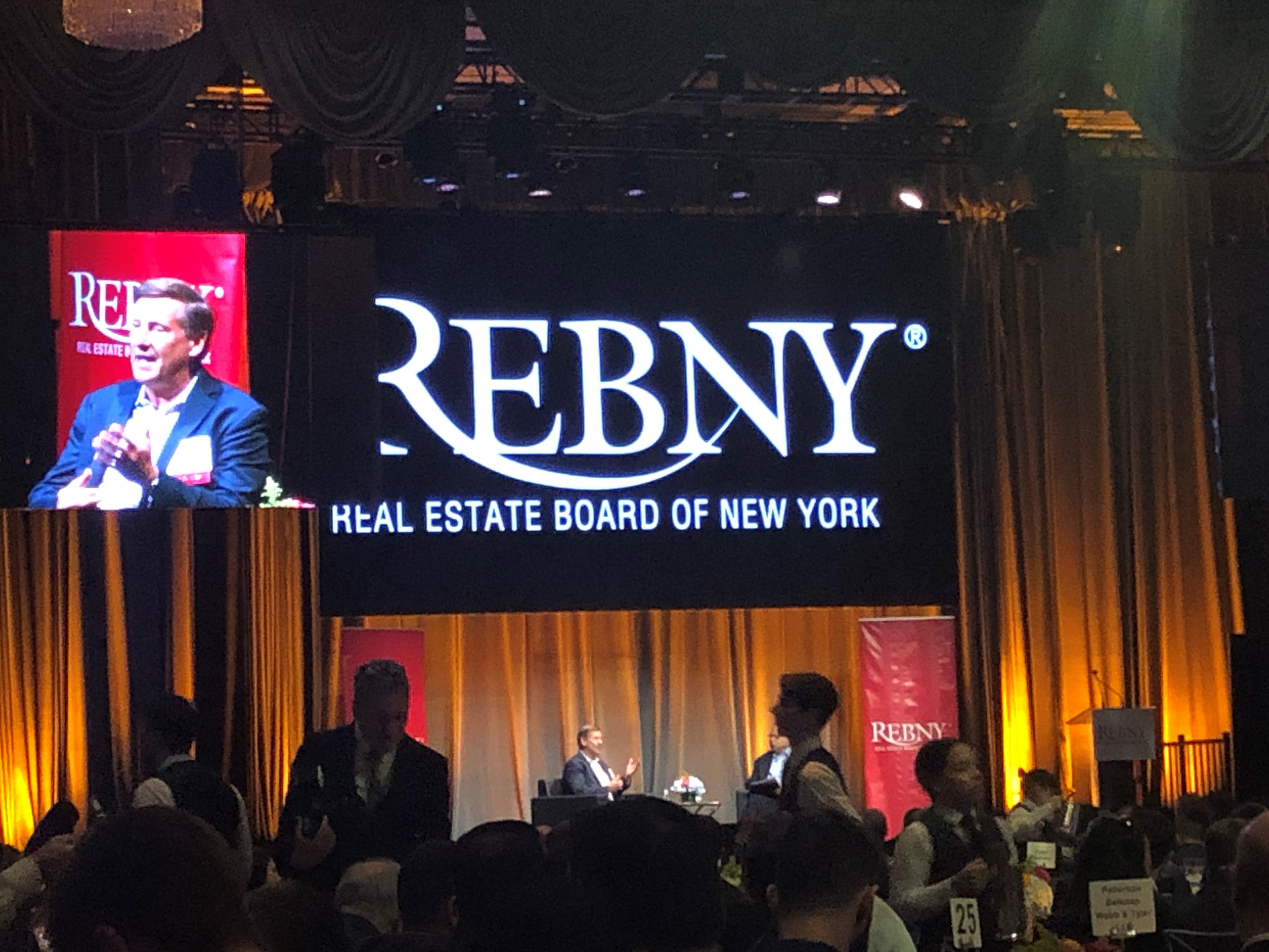 Amazon may have said farewell to Queens, but Google is saying maybe.
Paul Darrah, director of real estate for the tech giant, spoke at a luncheon hosted by the Real Estate Board of New York on March 19th in New York City, where he discussed Google's vision for its Chelsea campus and its upcoming Hudson Square campus, real estate challenges on a national level and where commercial real estate tech needs to catch up.
Google has been adding 1,400 employees a year to its ranks, with a current total of 7,000 in Manhattan. Darrah said the company plans to double its NYC footprint over the next decade. After purchasing the 1.2 million-square-foot Chelsea Market complex in Manhattan last March for $2.4 billion, Google added on to its footprint in December with the $1 billion acquisition of three sites in Hudson Square, the latest area of Manhattan where the company has planted its flag.
Future plans, current challenges
But what about the outer boroughs? With Amazon's infamous exit from Long Island City, Queens, still fresh on everyone's minds, Darrah didn't rule out Google pursuing offices in the boroughs of Brooklyn and Queens, where several smaller tech firms have set up shop.
"Not yet," said Darrah, when questioned by REBNY president John Banks on outer borough plans. The company is focused on keeping its employees together in "large hubs," and with its Hudson Square properties a stone's throw from its Chelsea campus, it seems for now Google is satisfied with its setup.
Not unlike many real estate and tech firms, Darrah said one of the biggest challenges for the company on a national level is the war for talent. With cities such as Austin and Chicago rising as big competitors to the more established tech metros, the concept of livability in major cities is something that needs a hard focus in order to attract talent.
Darrah also acknowledged that the U.S has some catching up to do with European markets "at the intersection" of real estate and technology.
"I think we're kind of behind the curve in terms of really leveraging technology innovation into the whole environment," he concluded.
Photo by Holly Dutton