By Keith Loria, Contributing Editor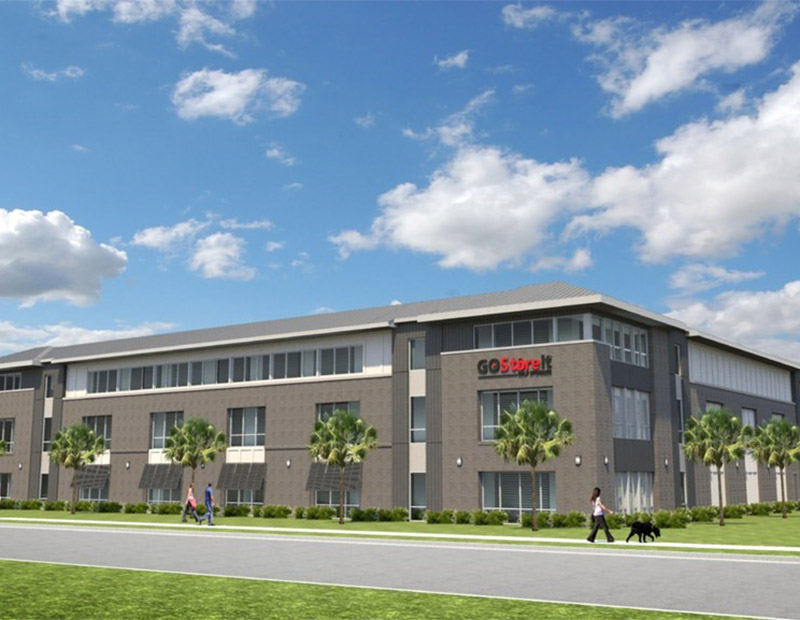 Go Store It has broken ground on two new self-storage developments, located in Asheville, N.C., and Mt. Pleasant, S.C.
The move comes on the heels of some less than ideal news in the self-storage industry. Despite a 5 percent year-over-year rent growth in the fall of 2017, the continuous delivery of new self-storage facilities, as well as slowing economic fundamentals, dampened rent growth over the past couple of quarters. In fact, on a national level, street-rate rents for 10×10 units dropped 1.7 percent as of May.
Still, Go Store It's current strategy involves finding acquisition opportunities throughout the U.S., and plans to break ground on five additional developments in 2018 to be located in Charlotte, N.C.; Cary, N.C.; Louisville, Ky.; and Fredericksburg, Va.
Expanding portfolio

Go Store It already owns three existing storage facilities in Asheville, N.C., and has the fourth one underway. The new development, which is located in the Woodfin submarket, will be climate controlled and boast more than 600 units.
The new Go Store It facility in Mt Pleasant, S.C., is the company's third in the city and fifth overall in the Charleston market. Located at Gregorie Ferry Road and 17 N, the new three-story building will also be fully climate controlled, and will boast more than 400 units.
The company's other Charleston-based storage locations consist of a recently opened facility at Long Point Road and others under construction at Johnnie Dodds, Folly Road, Maybank Highway and downtown Charleston.
Go Store It's portfolio currently consists of 2 million square feet of storage space under management, as well as under construction.
Image courtesy of Go Store It