By Samantha Goldberg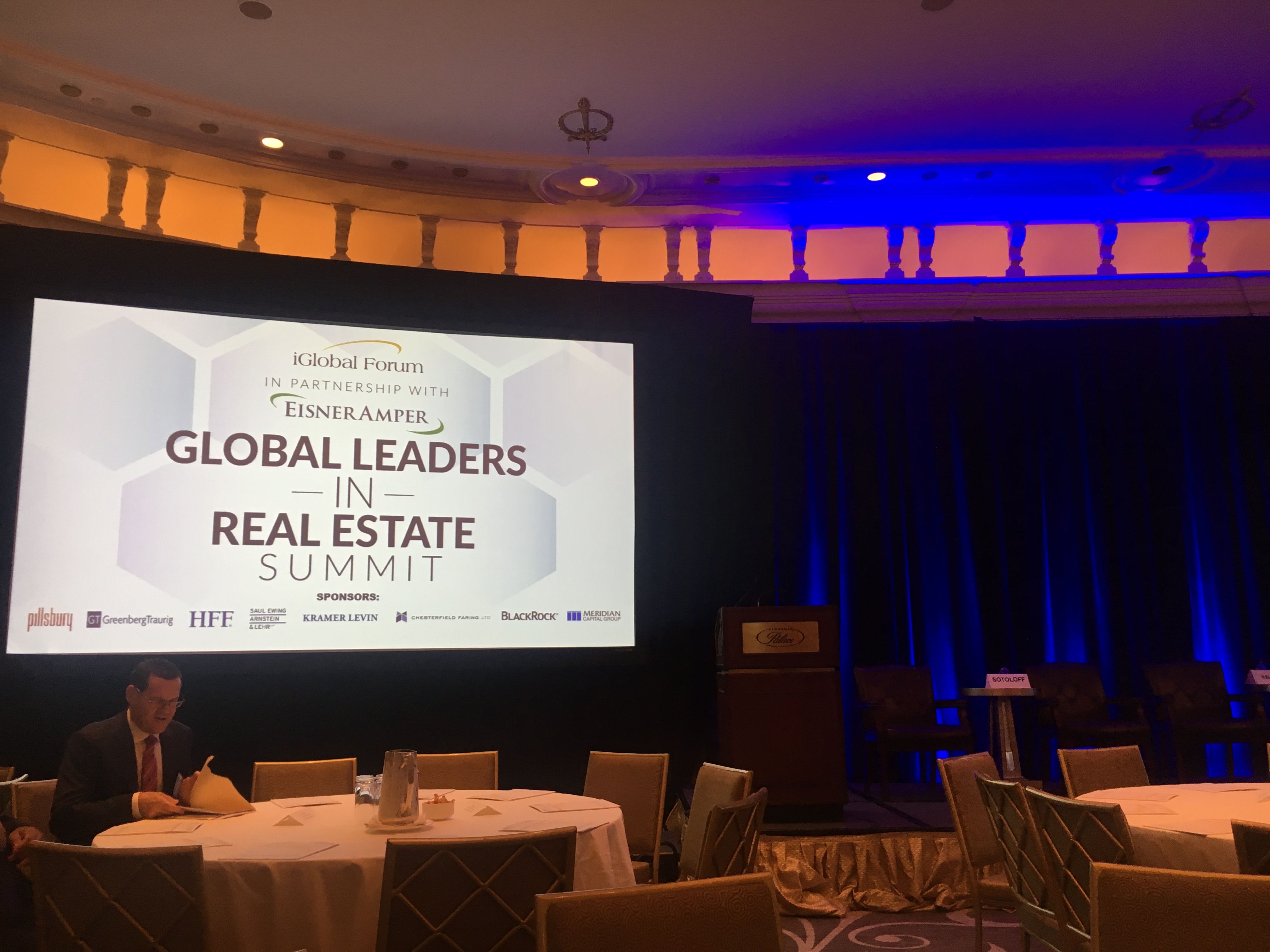 "Rapidly shifting technologies, demographics, consumer behavior and political movements" are shaping the way the real estate industry conducts business and makes investment decisions, noted EisnerAmper CEO Charles Weinstein, opening the firm's 2017 Global Real Estate Summit in New York City, which was held in partnership with iGlobal Forum. "We're more interconnected than ever, which ultimately provides us with a host of new and exciting opportunities to explore both at home and abroad."
International investment was the focus of this year's summit, with panelists across the board discussing how various factors are impacting the real estate industry, and how investors are shifting their strategies as we enter the later stages of the cycle.
Investment slowdown
While the current global geopolitical climate is a concern to investors, "there is still stability, which translates in the real estate markets to more demand and more investment," noted Thor Equities President & CEO Joseph Sitt, who kicked off the first panel of the day.
"Clearly people are still looking at the U.S. as a place for stability," added panelist David Weinreb, CEO of The Howard Hughes Corp.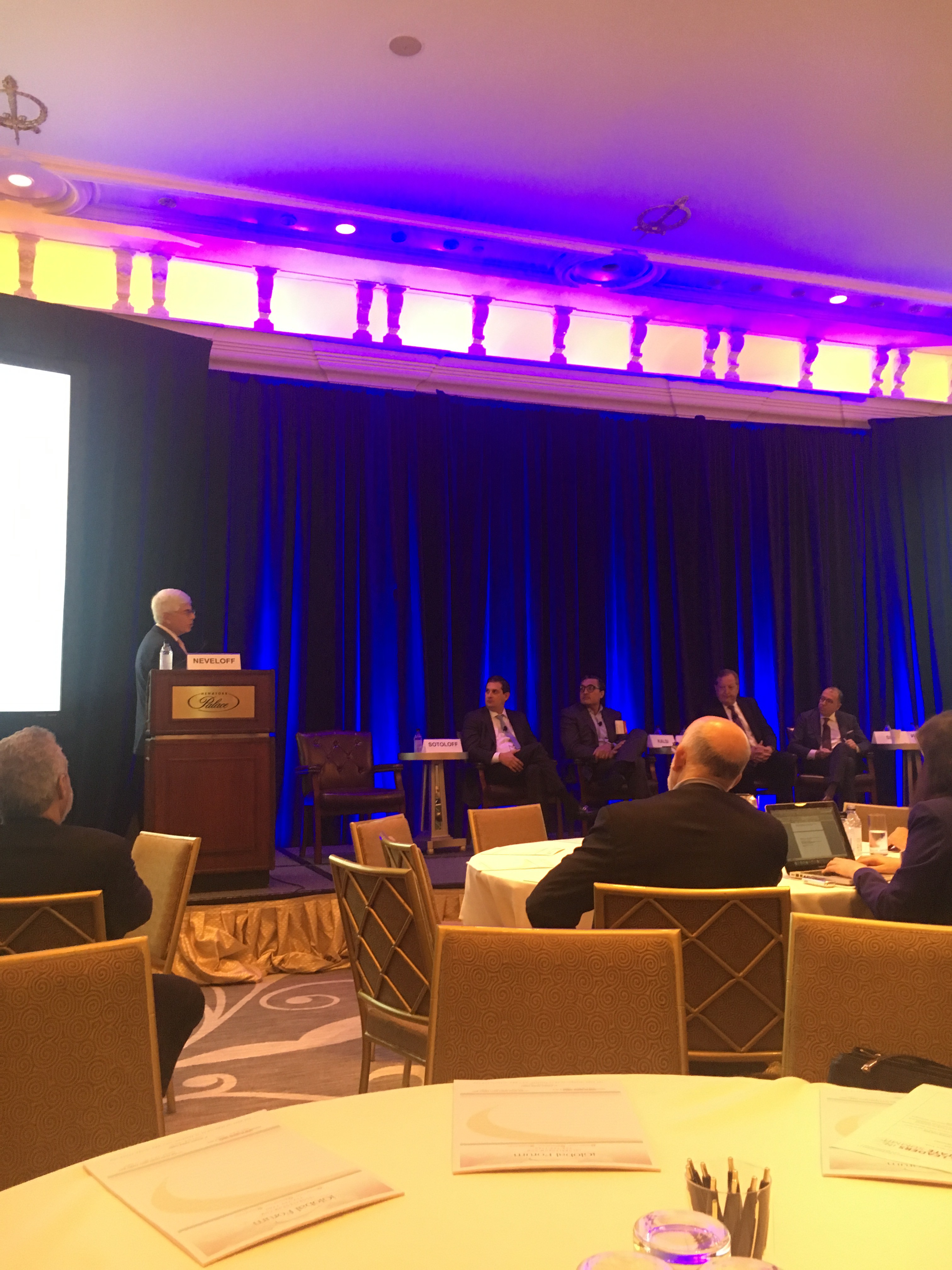 Despite this view, the slowdown in transaction volume this year was evident, with many brokers expecting activity to be down 50 percent from last year's total, noted speaker Sonny Kalsi, founder & partner of Greenoak Real Estate.
Uncertainty combined with too much money chasing too few deals contributed to investment volume being off this year. There is $250 billion of private equity "dry powder" sitting on the sidelines because investors remain hesitant about the lack of opportunities for yield and where we are in the cycle, added panelist Peter Sotoloff, managing partner & chief investment officer of Mack Real Estate Credit Strategies.
Low interest rates have artificially boosted asset values, which will result in asset repricing, he added. But the magnitude of the repricing, whether it be "a crash or a slowburn, that's the wildcard…that's really what's driving the uncertainty and ultimately argues for a moderation in asset values."
The pricing gap between buyers and sellers has also impacted investment volume this year, but sellers are beginning to take a "pricing reality check," realizing they should have an exit strategy in place for certain assets, which should help close this gap, Sitt noted.
From the REIT perspective, the current market is a challenge, as well. Many REITs are trading at a discount to NAV and therefore the cost of capital is high, noted panelist Nelson Mills, president & CEO of Columbia Property Trust. One solution to grow income is to partner with private equity capital, which the REIT did earlier this year through a $1.3 billion partnership with Allianz.
Bright Spots
While overall investment volume is down, certain markets and property types are attracting consistent capital, the panelists noted. 
Thor Equities shifted its focus to the West Coast for its U.S. portfolio, as the firm views New York and the East Coast as the "troubled markets, "Sitt said. In Washington, D.C., where the firm acquired the former Latham Hotel in Georgetown, he noted that "there's cranes everywhere."
Mills agreed, adding that the New York City-based office REITs are "being hammered relative to the West Coast." 
However, Kalsi and Weinreb remained bullish on New York. 
"I'm skeptical that there will be sustained capital flows in secondary and tertiary markets," as many investors are still looking for assets in interconnected, transit-oriented markets like New York, Kalsi said. 
A changing industry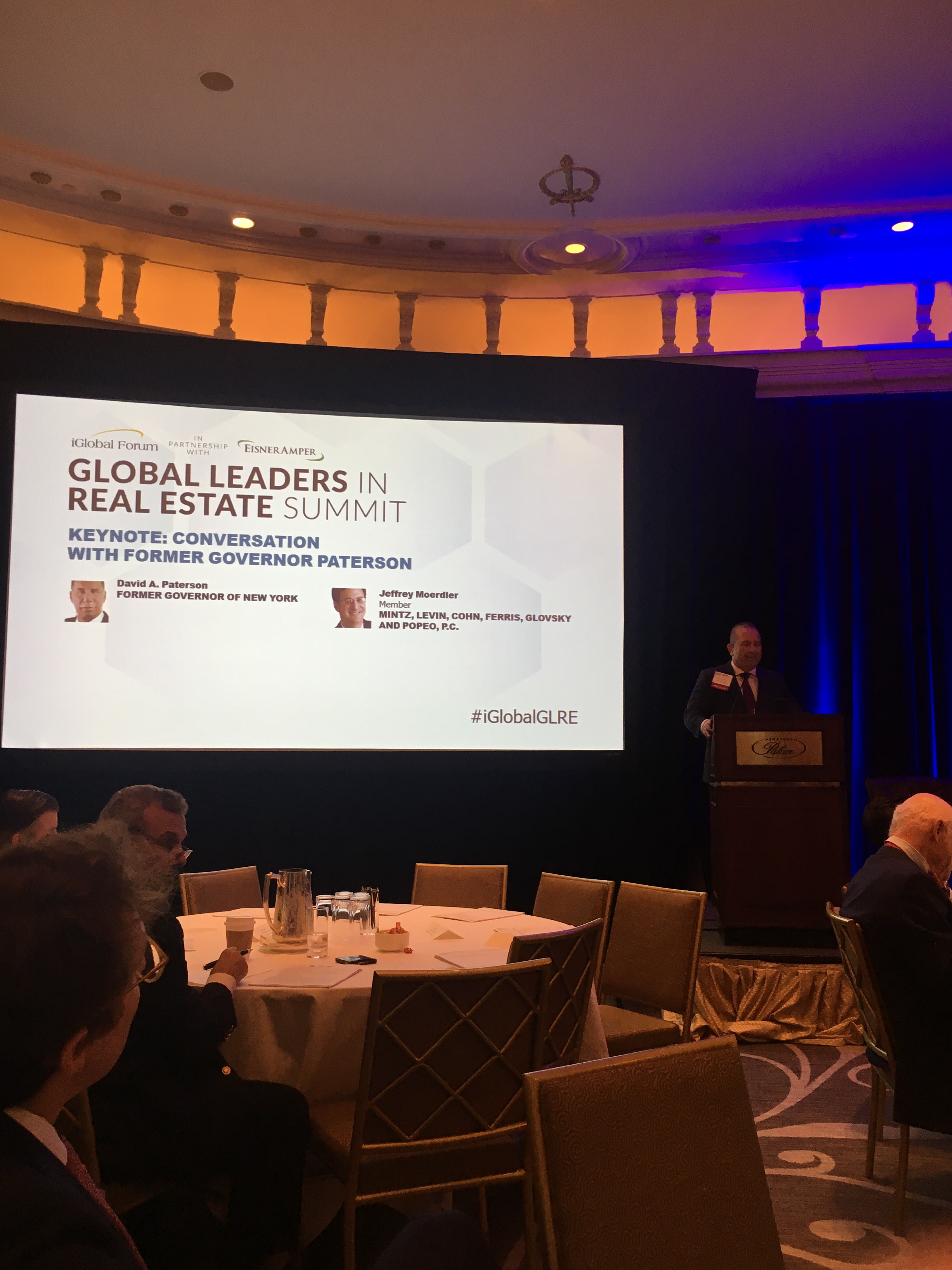 Another main topic of the summit was how the real estate industry is not only facing cyclical change, but also structural change. Technology is causing disruption across industries, transforming the way we use office space, shop and live.
Kalsi believes we're really only in the "first inning" of the real estate industry getting disrupted by technology.
But while some sectors of the industry—primarily retail—have "suffered pain through disruption, what's exciting is we're getting some benefits," Sitt said, adding that new technology allows industry participants to be entrepreneurial in discovering how technology can support their business.
These changes in how we use space, combined with a low interest rate environment and a lot of new product coming to market, could "put the real estate industry on its ear," Mack-Cali Realty Corp. Chairman Bill Mack said, speaking on the second panel of the day. "There are so many moving parts…that one has to be very astute, one has to be very careful and one has to watch not only the economic trends but the political trends and the structural trends."
He added that the growing sense of nationalism and tightening worldwide is a concern, as it could lead to a "diminution of capital coming into the country or capital that is available in the country for real estate development and lending."
Fellow panelist Francis Greenburger, chairman & CEO of Time Equities, noted that his firm exercises caution in today's market by focusing on acquiring assets that aren't as highly priced—such as retail and suburban office—and repositioning them for modern uses, as opposed to bidding for highly priced assets that are potentially overvalued.
His firm also invests internationally, in markets like Germany and Holland, which are largely healthy, low-cap rate environments that are often ignored by international investors focusing on the "in fashion" assets. 
Rounding out the panelist trio, Silverstein Properties Chairman Larry Silverstein noted, however, that top-quality assets in gateway markets will continue to achieve high prices and strong interest. The investors chasing these assets are more concerned with safety and stability than high yield.
"Changes in the way people live, work and shop has increased desirability to live in the cities and has attracted investment in the cities," Mack added. 
Overall, the panelists' consensus was that a multitude of factors will contribute to the real estate market's eventual correction, but savvy, well-capitalized investors should be in a good position to find investment opportunities going forward.
"This business has made tremendous changes and tremendous strides in many ways," Mack said. "Today we have a tremendous, liquid international market…I think we are just on the precipice of how this industry will function going forward, and for every real estate person, it is a much more professional situation with (many) more long-term opportunities."