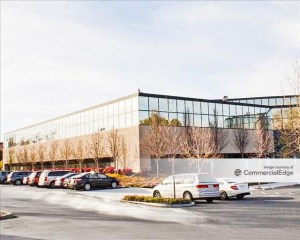 LBA Realty has expanded its presence in the Bay Area with the $45 million acquisition of an office property in Santa Clara, Calif., according to county records. PSAI Realty Partners sold the asset that serves as the worldwide headquarters for network technology company Gigamon.
PSAI acquired the property in June 2015 for $38 million from Menlo Equities, CommercialEdge data shows. Two months later, the asset became subject to a $25 million loan, held by Sammons Financial Group.
The 105,664-square-foot office property is located at 3300 Olcott St. Originally constructed in 1979, the two-story building features nearly 53,000-square-foot floorplates and engineering lab space. On-site parking is available at a ratio of 3.7 spaces per 1,000 square feet.
According to marketing materials published around the time of the previous sale, Palo Alto Networks holds a master lease on the property and is subleasing the space to Gigamon. PSAI completed $9 million in capital improvements in 2009.
3300 Olcott is adjacent to the Bayshore Freeway and San Tomas Expressway, about 3 miles from downtown Santa Clara and 7 miles from downtown San Jose.
Market confidence
LBA Realty is no stranger to Northern California. In addition to the newly acquired Gigamon headquarters, the company owns a 147,673-square-foot property in the eastern suburbs of Sacramento. LBA is also planning to build North Town, a mixed-use development in downtown San Jose. Plans call for 120,000 square feet of creative office space at 350 W. Trimble Road in addition to retail, hotel and restaurant space.
Silicon Valley's office vacancy was 12.4 percent at the end of the first quarter, according to a Cushman & Wakefield report—an increase of 160 basis points from the previous quarter. A slight increase in asking prices for office spaces shows that landlords and developers are confident in the market recovering soon. Currently, there are about 3.9 million square feet under construction in the market. In the past year, several large projects have been announced as well: Google is planning an 80-acre project in San Jose, which could include more than 7 million square feet of office space. Earlier this month, Cypress Equities and Life Time announced a two-building mixed-use project within the West Valley, slated to break ground in the fourth quarter.