September 22, 2011
By Barbra Murray, Contributing Editor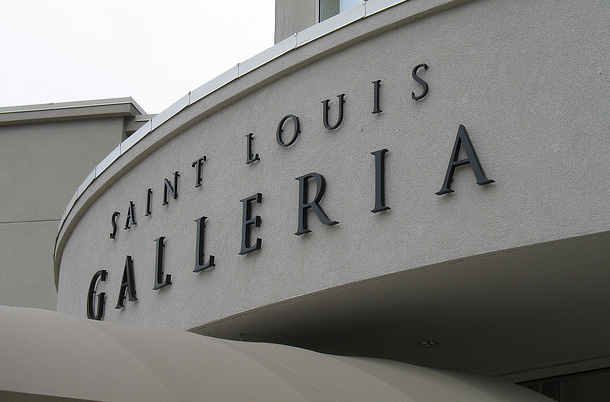 General Growth Properties and Canada Pension Plan Investment Board are teaming up on investments in St. Louis. The two entities have formed a partnership that will pave the way for their purchase of the upscale 482,000-square-foot Plaza Frontenac and CPPIB's acquisition of a minority stake in GGP's 1 million-square-foot Saint Louis Galleria.
"GGP has a proven track record and experienced management team, and is well aligned with our strategy to acquire and hold high-quality assets over the long term," CPPIB's Peter Ballon, vice president and head of Americas, Real Estate Investments, told Commercial Property Executive.
Both parties are remaining mum on the financial terms of the joint venture, which will leave GGP and CPPIB with a respective ownership interest of 55 percent and 45 percent in Plaza Frontenac and, a respective 74 percent and 26 percent stake in Saint Louis Galleria. As per terms of the agreement, GGP will contribute the Saint Louis Galleria to the joint venture and GGP will throw in the cash for the acquisition of Plaza Frontenac.
The shopping centers are two of the leading retail sites in metropolitan St. Louis.
Plaza Frontenac, owned by Davis Street Land Co. and Verizon Communications Inc.'s pension fund, is a trophy retail asset located in one of the city's most affluent neighborhoods. The two-story property holds the distinction of being the first shopping center in the US to house both Saks Fifth Avenue and Neiman Marcus; only nine other retail destinations in the entire world can boast the two luxury chains as anchors, and GGP already owns two of them. Commercial real estate services firm Jones Lang LaSalle, which represented the seller in the deal, was the sole broker on the transaction.
Saint Louis Galleria is one of St. Louis' leading tourist magnets; out-of-town visitors account for roughly 13 percent of traffic at the property. The three-story super-regional mall first opened its doors in 1986 and has since undergone a bevy of upgrades, including the doubling of its square footage in 1991 and most recently, comprehensive cosmetic improvements in 2006.
"These are two high-quality, complementary malls that are dominant in their market, with each mall uniquely merchandised to appeal to different consumer segments," Ballon noted. "These properties provide a meaningful position in the market, which we expect will be able to create value over the long term."
With Plaza Frontenac and Saint Louis Galleria offering a sizeable collection of retail stores exclusive to the St. Louis region, as well as other attractions, both assets are well positioned to benefit from the city's rebounding retail market. The average vacancy rate has been on a steady decline for the last year, dropping from 9 percent in the second quarter of 2010 to 7.9 percent in the second quarter of 2011, according to a report by commercial real estate services firm NAI DESCO.
While St. Louis is not in the same league as New York and Washington, D.C., when it comes to the country's top commercial real estate markets, the general appetite for U.S. commercial real estate among the international investment community is certainly on the rise.
By May of this year, cross-border investment in U.S. real estate had jumped 138 percent, year-over-year, according to a report by commercial property research firm Real Capital Analytics. Toronto-based CPPIB has its reasons for expanding its footprint south of its border. "CPPIB is a global investor in commercial real estate [and] over the past two years, we have seen very high quality assets in the office, retail and multifamily sectors come to market in the U.S. at attractive prices," said Ballon. "In a number of cases, these are assets that rarely come to market, so we have been and are still ready to act if the right opportunities arise."
*This story was updated on Sept. 23, 2011, at 8:40 a.m. EST.