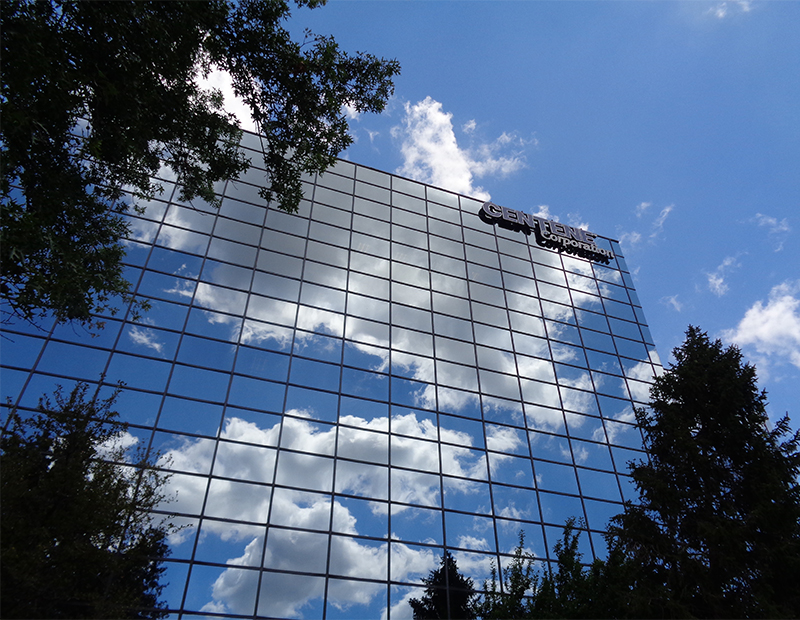 Gershman Commercial Real Estate and BurkHill Real Estate LLC have acquired an 18-property, 850,000-square-foot portfolio in Chesterfield, Mo., from Sachs Properties in one of the largest and most complex commercial real estate transactions in the St. Louis metro area. The partners' total investment in the properties will exceed $100 million, including the purchase price and planned capital improvements.
---
READ ALSO: NorthMarq Secures Financing for St. Louis Mixed-Use Buy
---
The portfolio, assembled over 50 years by the family-owned Sachs Properties, is clustered around the intersection of Highway 64/40 and Clarkson Boulevard. It consists of 13 multi-tenant office buildings, four retail/restaurant properties and one industrial/warehouse facility. Boasting more than 160 tenants, the assets have an overall occupancy rate of more than 90 percent.
The office properties are located at: 400 Chesterfield Center, 16150 Main Circle Drive, 16401 Swingley Ridge Road, 16090 Swingley Ridge Road, 500 Chesterfield Center, 16100 Chesterfield Parkway W., 16091 Swingley Ridge Road, 16052 Swingley Ridge Road, 16020 Swingley Ridge Road, 300 Chesterfield Center, 1400 Elbridge Payne Road, 1422 Elbridge Payne Road and 1415 Elbridge Payne Road. The industrial site is located at 16517 Old Chesterfield Road.
The four retail sites have three restaurants currently in operation. The building at 16123 Chesterfield Parkway W. is vacant. P.F. Chang's is at 1295 E. Chesterfield Parkway. YaYa Euro Bistro operates at 15601 Olive Blvd. and Bishop's Post is at 16125 Chesterfield Parkway W.
Chris Fox, executive vice president & managing director of brokerage and advisory services for Gershman Commercial Real Estate, said the Gershman/BurkHill partnership will continue to operate the properties as a portfolio and will be retaining many of the Sachs employees in accounting, maintenance and property management.
Long, Complex Transaction
Fox told Commercial Property Executive discussions between Gershman—the largest locally-owned CRE firm in the St. Louis metro area—and the Sachs family had been ongoing for about two years, as the family grappled with whether or not to start selling some of the properties that the late founder Louis Sachs and his team had acquired, as part of a 1,500-acre master-planned community they called Chesterfield Village. The Sachs family will continue to own more than 150 acres around Chesterfield Village, that could be prime development sites in the future.
"The properties have a bit of an iconic status. They have been competing very well in that broader suburban marketplace for many years. They are well-located and historically high-performing assets. It was a very unique opportunity," Fox told CPE.
Once they realized Sachs Properties wanted to sell the portfolio as a whole with one closing, Fox said Gershman officials knew they needed an equity partner that shared their long-term investment outlook for the properties. They teamed with BurkHill, a private real estate investment fund founded by local real estate veteran Mark Burkhart. The former CEO of Cassidy Turley (now part of Cushman & Wakefield), Burkhart launched BurkHill's first fund in 2016 to invest in real estate assets. Burkhart said in a prepared statement his firm's experience coupled with Gershman's long history of success would make a great combination.
The properties, which range in age from 10 to 30 years, will be renovated and modernized, Fox said. The capital improvement plan, which will likely include some additional amenities such as food, fitness and conference offerings, will be unveiled in November, he said.
"As we add value to the properties, the marketplace will see them as continuing to compete at the highest end of the market," Fox said.
Mixed-Use Project Gets Underway
Chesterfield was also in the news in early August when NorthMarq arranged $54.5 million in debt and joint equity financing for Pearl Cos. and Great Lakes Capital to begin construction of WildHorse, an $80 million mixed-use development. Plans call for 188 luxury residential units, a 128-key hotel and restaurant space. The Class A multifamily portion of the development is slated for completion in early 2021, while the hotel and conference center and upscale restaurants, including Ruth's Chris Steak House, will be completed after the residential component. The development will also include 12,500 square feet of retail and 10,500 square feet of restaurant space.