By Barbra Murray, Contributing Editor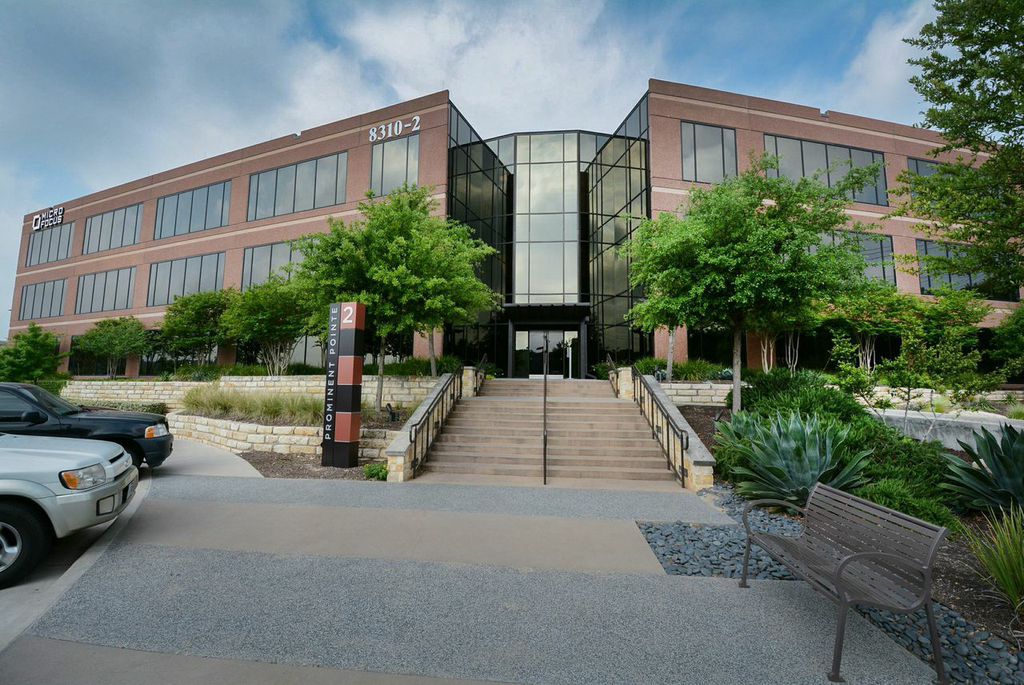 German investors' interest in the U.S. commercial real estate market continues unabated, and Munich-based GLL Real Estate Partners GmbH's acquisition of Prominent Pointed I & II in Austin is among the latest evidence. The real estate fund management group purchased the 256,000-square-foot, Class A office complex from DivcoWest in a transaction valued at approximately $76 million.
Two years have made quite a difference; DivcoWest shelled out $53 million for the property in 2012.
Sited at 8310 N. Capital of Texas Hwy., Prominent Pointe spans 21 acres in northwest Austin, one of the city's leading submarkets. Developed in 1985 and comprehensively renovated in 2013, Prominent Pointe I is the largest of the two mid-rise buildings, with approximately 150,200 square feet of rentable space. Prominent Pointe II came along in 2008, offering 102,600 square feet of space.
"We like the fundamentals of the Austin market," GLL's Christian Goebel noted in a prepared statement.
The numbers tell a positive story. The vacancy rate in metropolitan Austin was 11.4 percent in the third quarter of 2014, which also marked the city's 15th consecutive quarter of positive absorption, according to a report by commercial real estate services firm CBRE Group.
The German investment community is not just keen on Austin; it's keen on the entire country. Germany was the third largest investor in the U.S. commercial real estate market over a 36-month period ending in mid-2014, according to an annual trends report by PwC and the Urban Land Institute.
During the second half of the year, Hamburg-based Union Investment Real Estate GmbH acquired the 450,000-square-foot office property at 50 S. Tenth in Minneapolis/St. Paul for $164.5 million; Frankfurt's Deka Immobilien GmbH partnered with New York's Ashkenazy Acquisition Corp. on the $170 million purchase of a luxury retail condominium at 522 Fifth Ave. in Manhattan; and in December, Munich-based Allianz announced that it had entered into an agreement with Toronto's Manulife Asset Management Private Markets to co-invest as much as $1 billion in U.S. Real Estate.