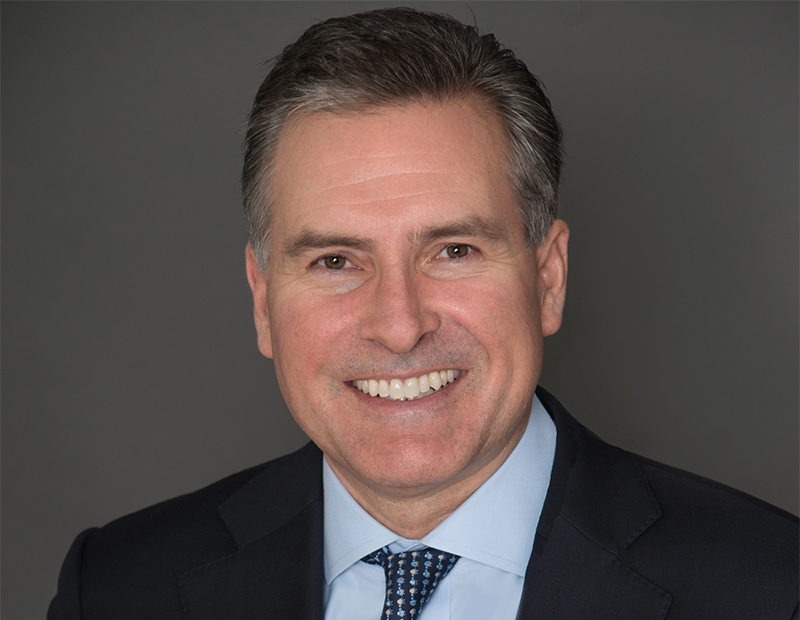 George Smith Partners is now bicoastal. The Los Angeles-based commercial real estate capital markets advisory firm just established a presence on the East Coast with the opening of an office in Midtown Manhattan.
GSP's expansion of its U.S. footprint comes 25 years after the company's formation. Malcolm Davies, partner & managing director at George Smith Partners, said in a prepared statement that the opening of the new office "will deliver increased access to capital and a greater capacity to serve clients throughout the nation."
GSP has selected Ed Steffelin, a well-established figure in the commercial real estate industry, to head the New York office in his capacity as senior vice president. Steffelin arrives at GSP after having held the position of executive vice president of capital markets at multinational real estate investment and development firm Walton International Group. Over his 25 years in the investment arena, he has cultivated an expertise in structured products, alternative assets and real estate.
Right time, right place
Certain conditions in today's real estate market helped motivate GSP to set up shop in New York. "As the nation's propensity and need for mixed-use and master-planned residential product grows, there is an opportunity to capitalize on this market, which has been traditionally underserved by capital," Steffelin said in prepared remarks. Steffelin also brings to his new role a strong background in the housing and land development sectors.
Steffelin added, "Our new New York presence offers the ability to expand our East Coast network and offerings to meet the needs of more clients throughout the U.S."
Steffelin will operate as part of the Malcolm Davies team, which ended 2018 with the completion of more than $750 million in real estate debt and equity deals. Transactions last year included the firm's co-brokering of $122 million in joint venture equity and non-recourse bridge financing for the development of a 250,000-square-foot creative office campus in downtown Los Angeles. The company also facilitated a $115 million construction loan for a 326-key Radisson Blu Hotel near Disneyland in Orange County, Calif. And at the close of the third quarter, GSP put together $105.5 million in loans to finance the $150 million initial phase of the 250,000-square-foot The Watermark Tempe, a mixed-use waterfront project in metropolitan Phoenix.
Currently, the Davies team has more than $1 billion in transactions in its 2019 pipeline.
Image courtesy of George Smith Partners