Gender-Diverse Leadership Gains Ground in CRE
Companies and organizations across the country are working to make the industry more inclusive by increasing the number of women in leadership positions. Are we doing enough?
By Diana Mosher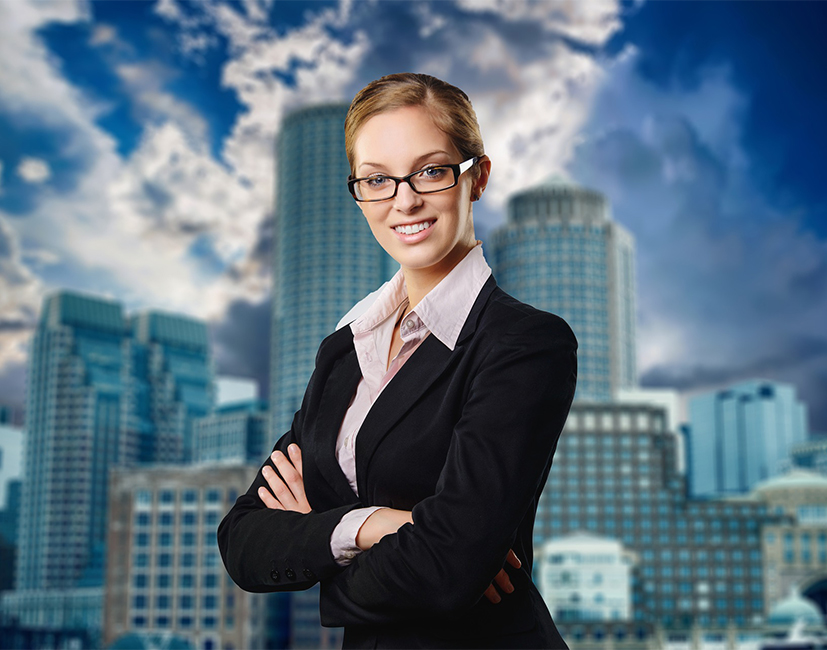 Following explosive revelations of sexual misconduct in Hollywood, Washington and beyond, and the viral growth of the #MeToo movement since late 2017, the American workplace is being scrutinized today through an entirely different lens. While issues of diversity, inclusion and sexual harassment have been prevalent for years, the renewed spotlight on the topic has driven home an important reality: It's not enough for organizations to simply have anti-harassment policies and training in place—they must also make significant changes to how they respond to employee complaints and concerns when they arise.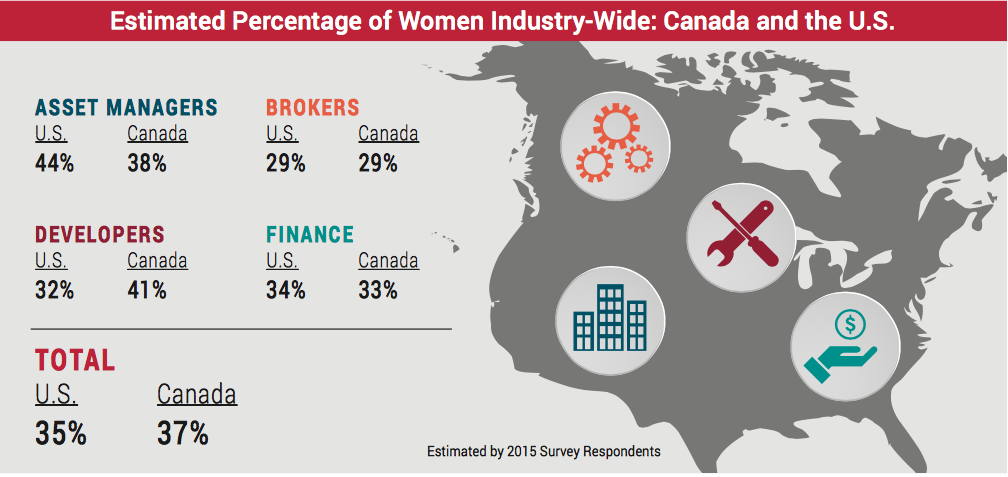 "There is a difference between a policy and a practice," said Betsy Feigin Befus, general counsel at the National Multifamily Housing Council. "Most firms have appropriate policies to address illegal and inappropriate workplace conduct. But it doesn't necessarily follow that the culture of an organization actually reflects those policies through its practices. Now is an opportunity for real estate firms—and the industry overall—to take meaningful steps toward a more inclusive environment where all team members can fully contribute."
An important step toward creating a safe work environment, and deterring inappropriate advances and other negative behavior, is to promote gender diversity by increasing the number of women in the ranks, especially at the top of the organization.
While women now occupy one in four senior roles in companies around the world, the number of companies with zero female participation at the senior level globally actually rose 1 percent last year, to 34 percent last year, according to a 2017 CREW Network white paper. The paper also noted that in the U.S., only 23 percent of senior roles are held by women, while 31 percent of American businesses have no women in senior positions.
"We still need to move that needle," affirmed Tara Piurko, CREW Network president & partner in Canadian law firm Blake, Cassels & Graydon's commercial real estate group.
Persistent progress
Commercial real estate is a prime example of an industry still working to improve gender diversity, particularly at the C-suite level.
"The reality is that men hold the preponderance of commercial real estate leadership positions, so if we're to see meaningful change across the industry, men need to take action," observed Kevin Maggiacomo, president & CEO of SVN International Corp.
Maggiacomo has put his words into action, restructuring his executive team in 2014 to ensure gender-diverse leadership and testifying in front of the Massachusetts legislature in 2015 on behalf of a Women on Boards bill, which went through.
He also launched 50/50 by 2020—a grass roots, web-based movement that grew out of a TEDx talk—and calls for gender-balanced leadership in all organizations worldwide by the year 2020.
Many CRE companies have been working for years to promote diversity in leadership (some have even created a specific diversity and inclusion role within the organization), and these efforts are starting to pay off.

The Bozzuto Group was recognized by the National Association for Female Executives as a 2018 Top Company for Executive Women. Fourteen percent of the firm's Construction Ops positions are held by women, which according to the U.S. Bureau of Labor Statistics far exceeds the national average of 9 percent. Women, people of color and veterans hold key leadership positions in every department and every business line across the organization.
Another major firm, CBRE Group Inc., was the only commercial real estate company to be named to Forbes' 2018 America's Best Employers for Diversity list, achieving a No. 45 ranking out of 250 organizations. The firm has expanded its CBRE Women's Network, founded in 2000, to more than 3,000 members from all levels of the organization, the company's three regions and every business line. The group's mission is to promote the success of women, guided by three key principles: growth, connection and mentorship.
"CBRE prides itself on creating a work environment that supports all of our employees and values the differences of each individual," said Bobby Griffin, vice president of diversity and inclusion for the Americas at CBRE.
Firms focused on diversity can collaborate through NMHC's Diversity & Inclusion Initiative. "NMHC's Diversity & Inclusion Committee, formed in 2010, is part of our effort to develop strategic alliances, highlight best practices and provide programming to help strengthen the industry's pipeline for future leaders," said Feigin Befus. On May 9, NMHC will host its second Leadership Forum on D&I, which will focus on strategies for creating and sustaining an inclusive organizational culture.
'Rock solid' business case
Despite the industry's progress toward gender diversity in leadership, awareness and a better understanding of the powerful business case for gender balance will effect greater change. "Show CEOs the money, and action will follow. I'm a firm believer in that," noted Maggiacomo.
"This isn't solely about giving back or doing the right thing," he added. "The business case for gender balance is rock solid. Research by Catalyst found Fortune 500 companies with the highest percentage of female corporate officers reported, on average, a 35.1 percent higher return on equity and a 34 percent higher return to shareholders than companies with the lowest percentages of female corporate officers."
ULI Governing Trustee Deborah Harmon, founder of Artemis Real Estate Partners, noted that her firm believes in "intentional diversity," which results in better performance, adding that more than half of the firm's team is women and people of color.
According to Harmon, diversity is a powerful competitive advantage to be purposefully developed. "Organizations that succeed in intentionally building a diverse mix of genders, ethnicities and perspectives are less prone to groupthink, more protected against risk and better positioned to capitalize on opportunity." Leaders all start somewhere, and diverse leaders will start in firms that seek them out and invest in their growth.
Piurko agreed that companies with gender-diverse upper management outperform homogeneous companies. "Where women account for the majority of top management, businesses have shown superior sales growth and higher cash-flow returns on investment," Piurko noted, citing CREW's 2017 white paper. The paper also found that diverse teams are smarter, scrutinize other members' actions more closely and are bound to be more innovative.
See you in the C-suite
There is certainly still a way to go to achieve gender-balanced leadership in commercial real estate, but recent findings provide some reason for optimism. Research included in CREW's 2015 Benchmark Study Report revealed that women filled more senior level or higher roles than in CREW's prior benchmark studies from 2010 and 2005. The study also found that the percentage of women in commercial real estate worldwide grew from an estimated 32 percent in 2000 to 43 percent in 2015. CREW's next benchmark study will be in 2020.
"We have seen a noticeable improvement," observed Piurko. She also pointed to an interesting statistic from the report: The percentage of women with direct reports was equal to that of men; however, while men's direct reports were evenly split based on gender, 62 percent of the direct reports to women managers were also women.
As more women seek positions in the industry, support and mentorship will be vital to their success. Historically, men have sponsored other men and helped them rise within their companies, but sponsorship of women has only recently grown as part of companies' culture. In the 2015 study, women in real estate ranked the lack of a mentor or sponsor within their company as the No. 1 barrier to success, with women being 54 percent less likely than men to have a sponsor.
"We need to walk the walk and talk the talk of diversity and inclusion," affirmed Piurko. "I think we're at the tipping point in our industry for companies to have gender diversity. We know that like-minded businesses are indicating that they want to partner with companies that have the same set of values and diversity that they do. There is momentum."
You'll find more on this topic in the April 2018 issue of CPE.