October 14, 2011
By Paul Rosta, Senior Editor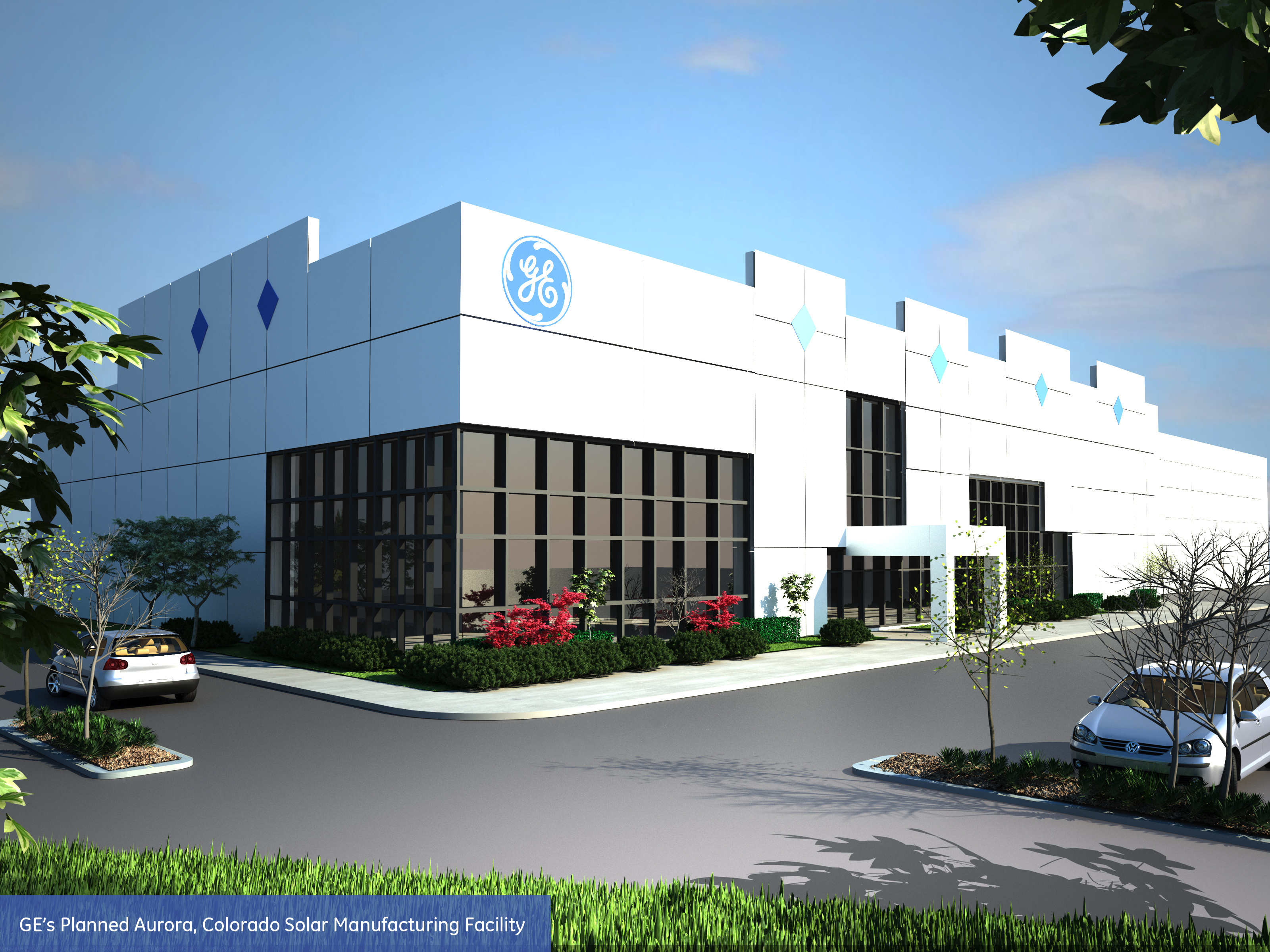 GE has selected Aurora, Colo., for the site of a coveted $300 million solar  panel factory that will be the largest facility of its kind in the U.S., the company disclosed late Thursday. Colorado edged New York, the other finalist in a national six-month competition that started when GE announced plans to build the project last April.
According to published media reports, GE will convert a former L'Oreal distribution center into a 200,000-square-foot plant for PrimeStar Solar, acquired by GE earlier this year. Manufacturing equipment will be installed starting in January, and production will begin next year in anticipation of bringing the new panels to market in 2013. GE is touting the Aurora plant as the latest example of the company's  $600 million investment in solar energy.
State officials had pitched Colorado partly on the strength of its growing renewable energy industry. In revealing the facility's location, GE cited its proximity to the company's solar center of excellence. Research and development of the technology that will be used, referred to as thin film, was developed in Colorado by PrimeStar Solar and by the National Renewable Energy Laboratory.
GE suggests that that the technology itself has broad implications for commercial real estate buildings. Thin-film technology uses cadmium telluride to create photovoltaic panels that GE says are larger, lighter and more efficient than conventional panels. Lightness will promote easy installation, a feature that makes the panels attractive for placement on rooftops. A panel size that is larger than conventional solar products will make the thin-film panels more economical by reducing the number of racking and electrical components needed.