by IvyLee Rosario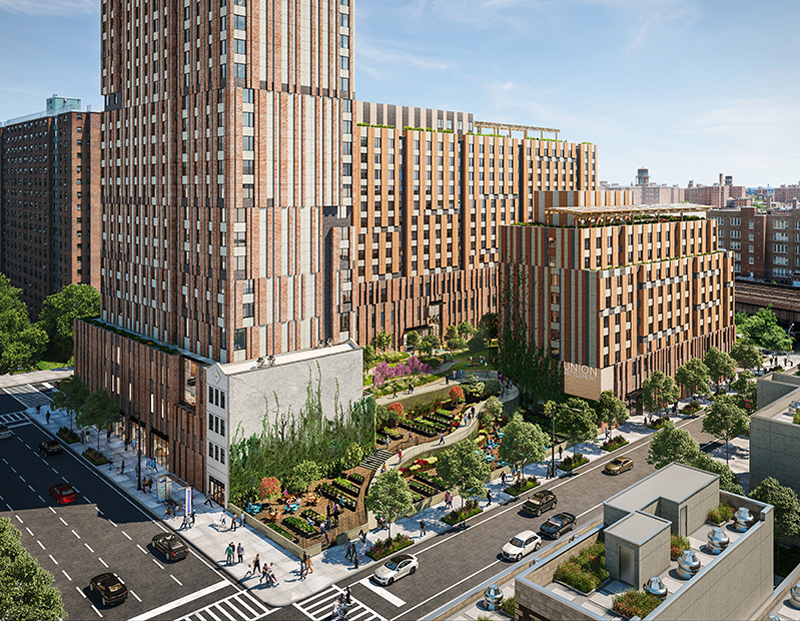 Change often seems to come to real estate at the speed of light. Shifts in work patterns, lifestyle trends and the demands of technology place properties at risk of becoming obsolete. That reality brings the concept of future-proofing to center stage. In some cases, it signifies retrofitting properties for purposes never expected by the original developer; in others, it means designing buildings to accommodate new systems that may not be installed for decades.
A common denominator among all of these missions is flexibility. The best bet for keeping a property relevant for the long term is to build in the capacity to adapt to new uses, without knowing exactly what form those uses may eventually take. "We're now getting away from the idea of mixed-use, in the sense that you have these boxed-in uses for each type of building, and are instead turning to multi-use," said Jamie Butler, managing director at Walker & Dunlop.
The multiple purposes incorporated into hotels offer a suggestive model; hospitality properties typically feature fitness centers, conference rooms, coffee bars, coworking spaces and restaurants in addition to guest rooms.
Technology Trials
Although evaluating the steady stream of new products is a tall order, staying familiar with the latest trends is a competitive advantage. "It's important to spend more time talking to people within the technology industry, so we can learn about the newest software and platforms that will help make your buildings run better," said Christian Dalzell, managing partner at Dalzell Capital Partners.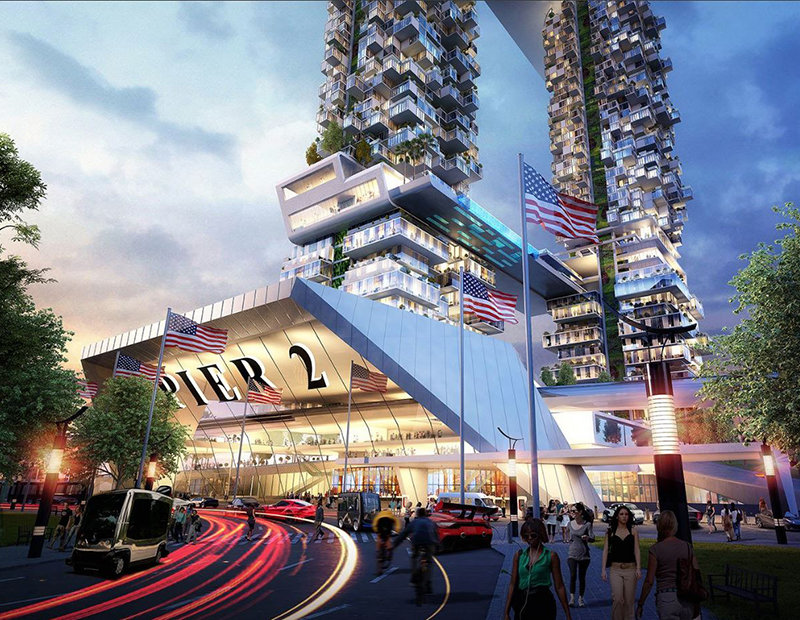 The technology side of the future-proofing issue took center stage during a conference organized in December 2018 by NAIOP's New Jersey chapter. Speakers emphasized that providing a robust communications infrastructure and making it easy to attract service providers are fundamental to readiness for future digital demands. "Offer tenants flexibility and carrier diversity, and make sure you work with providers that will accommodate large companies looking to build their own networks," advised Victoria Lamberth, co-founder of ZenFi Networks.
Owners and managers of older properties should be sure to monitor IT as well as operational technology. "When it comes to all of the buildings they own, it's likely they focus more on maintenance than cyber security," said Tom Jackson, senior manager of Global OT/iOT Cyber Security at Ernst & Young, during the NAIOP event. He recommends practicing basic cyber hygiene: Avoid shared use of a single password by multiple maintenance shifts and outside vendors; learn which technology is used in the portfolio; and be aware of how the systems are being used.
Identifying cyber risks and investing in appropriate coverage is part of future-proofing, as well. "Cyber insurance is an immature marketplace, and products tend to be purchased a la carte based on what is most relevant to the business," said Brian Gillin, vice president & leader of the New York cyber solutions team at Aon Risk Solutions. Nevertheless, he told the NAIOP New Jersey audience, "there are a host of coverage nuances that must be considered in order to put a mature response plan in place."
Transformative Challenges
Developers in each property sector face different challenges as to how to provide flexibility. Workplace strategies and shopping habits are generating unusually rapid change, and the office and retail sectors require highly specific infrastructure that makes future-proofing difficult. That said, "most offices can reposition if the basic functions are thoughtfully designed," said Daniel Gehman, studio director at Humphreys & Partners Architects.
Multifamily is often considered relatively future-proof property, yet renters' preferences also change over time. In a marked shift from a decade ago, residents today tend to prefer communities that offer ample space for entertaining in common areas as a trade-off for smaller units. Although fitness centers rank high on wish lists, only 42 percent of residents say they use the facilities, according to the Renter Preferences Report compiled by the National Multi-Family Housing Council and Kingsley Associates. An alternative to a fully equipped fitness center may be a multipurpose space divided between fitness equipment and other uses, such as a coworking area.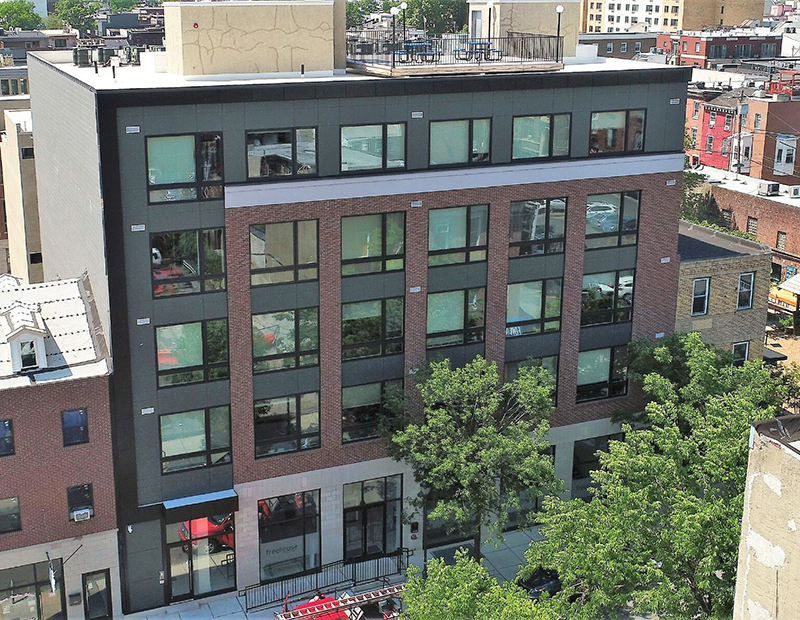 The prospect of drastic changes in driving habits is creating uncertainty about the role of parking facilities. "Offices with adjacent, standalone parking structures may be able to adapt unneeded parking to residential uses with enough forward planning," noted Gehman. "In a mall or pad retail situation, additional uses can just be built on top of parking fields."
If designed with such features as high ceilings, HVAC systems and lighting, above-grade parking structures can be converted into office space, residential space or other uses. For below-grade parking levels, storage tends to be the only option, Gehman noted.
Green-Ready
At a time when formal certification is standard practice, a crucial decision for developers and operators is whether their future-proofing strategy should include investing in techniques on the cutting edge of sustainability.
"There is a clear direction going toward having a zero-carbon footprint," said Walter Hughes, vice president of design at Humphreys & Partners. "Having net-zero energy in buildings is a step toward the future." Also on the cutting edge of sustainable design are sophisticated recycling systems and vertical farms, features that marked the firm's design for Pier 2, a prototype for a waterfront Manhattan property. Winner of the Gold Award in the Unbuilt category of MHN's 2018 Excellence Awards, the design details a project that would generate its own energy from the wind and tides and use recycled water to irrigate an on-site vegetable farm.
Also on the cutting edge is Passive House design, which stipulates stringent standards to dramatically reduce energy consumption. Noteworthy examples in the pipeline include 310 N. Sangamon in Chicago's West Loop, a $115 million project that will be the largest Passive House office building in the U.S. to date.
Jonathan Rose Cos. is bringing the Passive House concept to Sendero Verde, a residential project in Manhattan's Harlem neighborhood. When it is completed in 2021, the community will feature 655 mixed-income residential units, 10,000 square feet of retail, 150,000 square feet of community facility space, a 20,000-square-foot courtyard and four community gardens.
"This hasn't been done much in the states, especially in large high-rises, but Sendero Verde will have 50 percent to 70 percent savings in energy costs," said Sabrina Barker, development manager at Jonathan Rose Cos. "From a sustainability perspective, making a building last as long as possible is the most important thing you can do. You need to expect that it will be there 40 years from now and still operating, and that is future-proof."
Read the CPE-MHN Guide to 2019.