By Tudor Scolca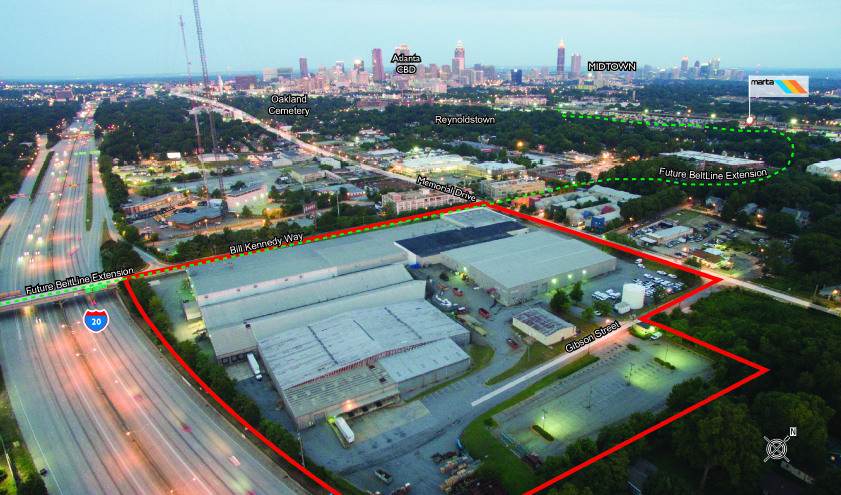 A site formerly owned by Leggett & Platt is now Fuqua Development's newest development project, after a Cushman & Wakefield team brokered the $29.8 million sale. Senior Directors Matt Hawkins, Pierce Owings and Ron Willingham represented the seller in this transaction. Atlanta is growing quickly, and developers tend to rush to complete construction projects, consequently making it one of the fastest-growing employment markets in the U.S.
Fuqua Development chose the Reynoldstown submarket for its new acquisition. The company intends to invest $250 million in the 17-acre site located at 905 Memorial Drive, now rebranded as Madison Yards. The mixed-use project will include 130,000 square feet of retail and restaurant space, anchored by a grocery store, theater, health club and loft office space. It will also include 400 multifamily units and 200 age-restricted units. The site is bordered by Reynoldstown, Inman Park, Old Fourth Ward and Grant Park.
Madison Yards is strategically situated in the two-mile stretch east of the Downtown connector in Atlanta, along Interstate 20. Memorial Drive has an approximate daily traffic count of 10,500. Within a three-mile radius, the average household income is $74,946, with a population of 409,268. The project is slated for completion in the first quarter of 2018.
Image courtesy of Cushman & Wakefield