By Barbra Murray, Contributing Editor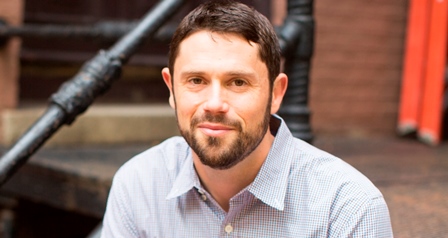 Fundrise just went international. The online real estate investment marketplace–the first of its kind–crossed the northern border and then crossed the pond and beyond with the expansion of its platform to Canada, the U.K., and Australia. The move gives real estate investors in the aforementioned locations the opportunity to invest via crowdfunding in 25 markets across the U.S.
Canada, the U.K. and Australia? Well, Fundrise didn't select the expansion locations haphazardly; there was method to what may seem like madness to some. "Beginning to take on international investors is an enormous step for the investment crowdfunding industry, and one that requires a significant amount of research and work to comply with U.S. legislation and regulations," Ben Miller, co-founder & CEO of Fundrise, told Commercial Property Executive. "Other countries have different laws governing crowdfunding, which adds another layer of complexity. So, we started with countries that have relatively similar regulatory regimes and no language barriers."
Fundrise's selections surely disappointed investors from a host of countries. The international community has been banging on the company's door since its formation in 2012. Foreign investors couldn't be fonder of the U.S. real estate market. According to the 2015 AFIRE Foreign Investment Survey, participants named the U.S. as the country providing the most stable and secure real estate investments, and approximately 48 percent listed the U.S. as their first choice for acquisitions in 2015. Fundrise doesn't plan to disappoint eager cross-border investors.
"We've seen a tremendous amount of interest from markets around the world so the expansion certainly does not stop with Australia, Canada and the U.K.," Miller said. "China is on our radar, but we expect that it will take a while and have no plans to rush it. "It's a long-term bet for us. Regardless, it's great to have a partner like Renren, our lead investor and a top Chinese tech company, to help us navigate the way."
Fundrise isn't just for the big boys. From the beginning, the company touted its ability to provide the average Jane and Joe with the opportunity to invest in their local community by acquiring an ownership stake in a real estate endeavor for as little as $100. Fundrise's first offering–and the very first crowdfunded real estate project in the U.S.–originally a 5,300-square-foot space at 1351 H Street N.E. in the company's hometown of Washington, D.C., made its debut in April after being renovated and re-tenanted with new restaurant/retail concept Maketto through an investment of $325,000 from 175 participants. And in January Fundrise opened the door for accredited individual investors to acquire a stake in the 2.5 million-square-foot 3 World Trade Center office skyscraper for a minimum of $5,000.