By Razvan Cimpean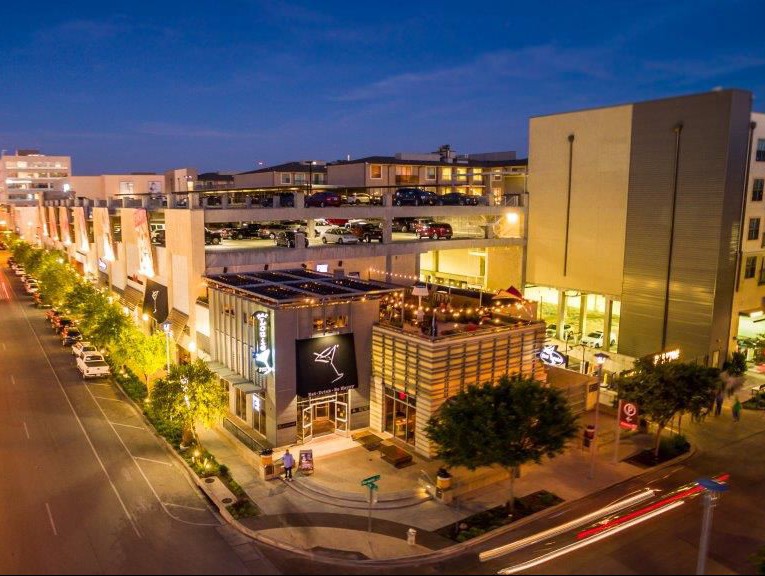 A shopping center called West 7th in Fort Worth, Texas, has unveiled its new name and branding, Crockett Row at West 7th. Vestar, the manager of the shopping center, teamed up with The Woodmont Co. to lead the rebranding process and a strategic leasing campaign for the property's street-level retail space. The leasing team, led by Peter Jacobsen, senior vice president of Woodmont, and Erik Coslik, has secured several new tenants.
West Elm's new store will occupy 11,000 square feet at 2869 W. Seventh St. and will feature a selection of furnishings and décor products, as well as a design lab. The store is scheduled to open this summer.
Co-working firm Common Desk will open a new location in September in a 13,000-square-foot space at 2833 Crockett St. The company will offer 75 shared seats, 110 dedicated desks, private offices and conference rooms. Rents will start from a monthly $110 and go as high as $3,000.
Additionally, C.H. Robinson, a third-party logistics provider of freight transportation, will relocate from 5550 N. Riverside Drive to a nearly 12,000-square-foot space. Its new branch, which will be located at 812 Norwood St., is set to open in August.
As part of the rebranding program, Bennett Benner Partners was tasked with designing various architectural enhancements, including tenant storefronts and public art. Additionally, new events will be launched this year, including a Blues and Gospel festival and an independent film festival.
Located in the heart of the Fort Worth Cultural District, Crockett Row at West 7th consists of nearly five blocks of fashion boutiques, accessory shops, salons, spas, restaurants and bars, as well as a movie theater.
Image courtesy of Crockett Row at West 7th