By Laura Calugar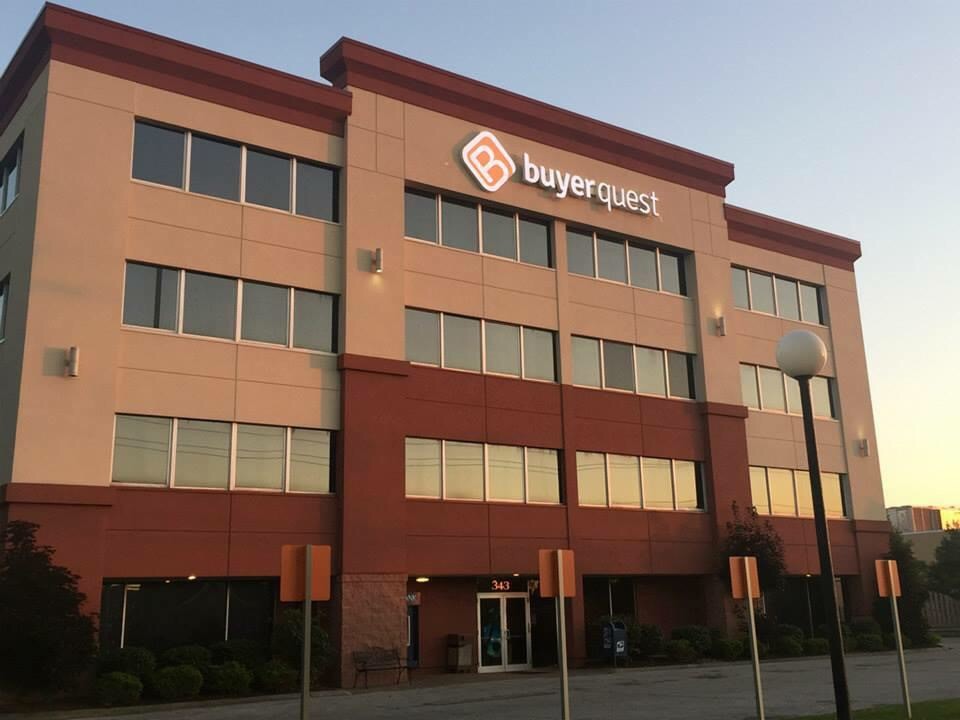 Green Bridge Real Estate recently represented ETB University Properties LLC, a subsidiary of Baldwin Wallace University, in the sale of a Class B office building located in Berea, Ohio. Blaze Realty LLC, a local buyer, acquired the asset for $1 million. At the time of the transaction, the building was home to Buyer Quest, which will continue to be an anchor tenant.
Sitting on 1.3 acres at 343 West Bagley Road in the heart of Berea, a western suburb of Cleveland, the 1973-built property is the former headquarters of an equity trust. Boasting open office floor plans, the four-story building can accommodate large corporate tenants or be further subdivided for smaller users. The office building is close to several dining options, the Berea Plaza Shopping Center and 17 miles from downtown Cleveland.
The anchor tenant, Buyer Quest, now leases approximately 8,600 square feet of space for its corporate headquarters. Buyer Quest has been in the building since June 2014, when it also renamed the asset in their name. Currently, the building offers a mixture of private offices and open cubical areas, ideally suited for professional services, call centers, medical and non-profits services. At the time of sale, the fourth floor of the building was vacant.
The new ownership is planning to update the mechanical systems and modernize the equipment.
Image courtesy of Green Bridge Real Estate