March 31, 2011
By Barbra Murray, Contributing Editor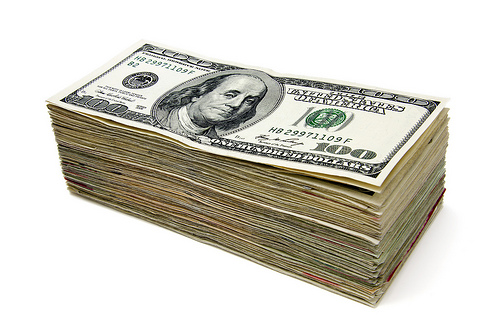 Over a period of just three days this week, Forest City Enterprises Inc. disclosed three big pieces of news. Not only did the national real estate company close a new $425 million credit facility, it completed an $851.5 million joint venture and announced that its 2010 earnings before depreciation, interest, taxes and amortization marked a record for the company.
With the completion of the new $425 million credit facility, Forest City has extra money to play with now. The three-year facility comes with an optional one-year extension, as well as the possibility of expanding the line by as much as an additional $150 million, should more banks join the 11-bank group. Key Bank National Association is onboard as Administrative Agent for the group, while PNC Bank N.A. and Bank of America, N.A. will take on the respective roles of Syndication Agent and Documentation Agent. The new facility replaces Forest City's prior revolving credit facility, which had a maturity date of February 2012.
Forest City's activities this week also included the formation and closing of joint ventures involving a Forest City-owned urban retail center portfolio in metropolitan New York City with Madison International Realty L.L.C. As per terms of the transaction, the 15 retail and entertainment properties are valued at an aggregate $851.5 million, including $499.9 million of debt. The deal leaves Forest City with a 51 percent equity interest in the portfolio, while Madison gains a 49 percent stake with its $172.3 million cash investment.
Forest City divulged yet another big piece of news with the announcement that its total EBDT for the fiscal year ending January 31, 2010 totaled $309.9 million, the company's highest fiscal year EBDT in its 91-year history. Forest City president & CEO Charles Ratner noted that total EBDT reached a new record level as the company's portfolio of rental properties continued to perform well. And while Forest City's year-over-year revenues declined 4.4 percent from $1.23 billion to $1.18 billion, the company experienced an earnings turnaround, going from a net loss of $30.7 million in 2009 to net earnings of $58.7 million in 2010.
Outside the financial realm, Forest City revealed that after 16 years of contributing to the company's success, Joanne Minieri will depart her position as president of Forest City Ratner Cos., Forest City's New York subsidiary, to go the independent route. Minieri plans to open her own real estate development and financial services consulting firm; however, she will maintain a relationship with Forest City Ratner as a consultant on major projects.