By Barbra Murray, Contributing Editor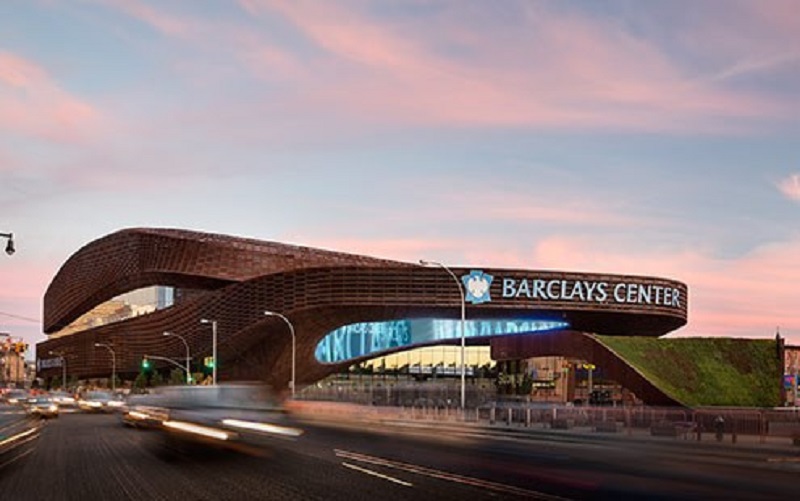 Forest City Realty Trust Inc. (formerly Forest City Enterprises) has wrapped up the disposition of its ownership stake in the Barclays Center arena in Brooklyn, N.Y., and in the Brooklyn Nets. Acting through its subsidiary, Nets Sports and Entertainment LLC, the real estate company sold the assets to Onexim Sports and Entertainment Holding USA Inc. for $287.7 million. The Board of Governors of the NBA approved the transaction in December, with the goal of having both assets under one owner. Onexim is owned by Russian billionaire Mikhail Prokhorov, who already owned 80 percent of the Nets and 45 percent of the Barclays Center.
As previously disclosed, the transaction values the team at approximately $875 million and the arena at $825 million, inclusive of debt for each asset.
Forest City is still a fan of the Nets and the Barclays Center; the sale had nothing to do with the company's feelings and everything to do with its new strategy after having completed its transformation to a REIT in January 2016. "Selling our equity interests in the Nets and Barclays Center is part of our ongoing strategy of focus our portfolio on core apartment, retail and office assets in strong, urban markets," a Forest City spokesperson told CPE.
NS&E raked in $162.6 million for its 55 percent equity interest in the Barclays Center and obtained $125.1 million for its 20 percent stake in the Nets. Payment came in the form of cash and promissory notes. Forest City has no regrets. Based on total 2015 unaudited net operating income for Barclays Center, the purchase price for NS&E's interest in the arena represents a cap rate of approximately 5 percent
"Developing the Barclays Center arena as an anchor for our Pacific Park Brooklyn (formerly Atlantic Yards) project was a unique opportunity for Forest City to bring major-league sports and world-class entertainment to Brooklyn, where the company has a deep commitment and a strong presence," the spokesperson said. "Especially for our New York associates, being able to be part of a landmark project like that is a real source of pride."
Forest City plans to use the proceeds from the sale to improve its balance sheet and pursue entitled development activities. The company presently has 15 projects under construction. And there will be more funds to invest in new endeavors as Forest City sells other assets, including its military housing business and federally assisted housing portfolio.