March 9, 2010
By Barbra Murray, Contributing Editor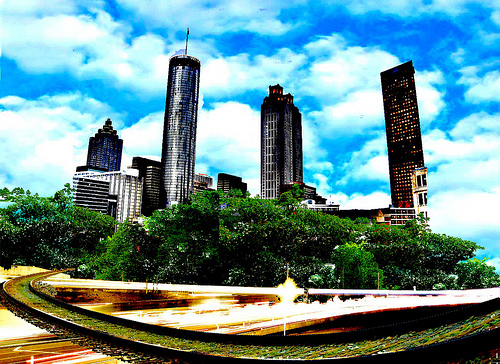 It happened in the nick of time. With foreclosure proceedings already in the works on Atlanta's Greenbriar Mall, Atlanta-based owner Hendon Properties L.L.C. has just managed to escape an impending confiscation with the sale of the 809,700-square-foot property to an unidentified foreign investor.
Built in 1965 as Atlanta's first enclosed mall, Greenbriar Mall sits on a nearly 95-acre parcel at the intersection of I-285 and Langford Parkway and is presently 94.3 percent occupied. Hendon acquired a 50 percent equity interest in the property from Toronto, Ont.-based Dundee REIT for $16.7 million in 2006 and soon after, as managing partner, commenced a redevelopment program.
But problems were on the horizon. The real estate market took a nosedive and resolving the debt on Greenbriar Mall became an issue. As noted in Dundee REIT's recently released 2009 annual report, "on June 9, 2009, the lender had begun foreclosure proceedings on the property after management concluded that any additional funds required to meet the lender's debt-to-market value requirements were not warranted from a business perspective and allowed the mortgage to go into default."
On February 5 of this year, Dundee REIT extricated itself from the situation by selling its 50 percent share in Greenbriar Mall to Hendon, leaving Hendon to shoulder the property's financial woes on its own. But now that a foreign investor has stepped in, the retail asset will not end up in the hands of a bank. The new owner plans to invest in major capital improvements, and expansion may be in the future, as the Greenbriar Mall site can accommodate the addition of six outparcels.
Real estate services firm Jones Lang LaSalle represented Hendon in the transaction, and the fact that an entity based beyond U.S. borders decided to snap up Greenbriar Mall dovetails with real estate industry experts' forecast for this year.
While the country's real estate industry has yet to recover, those on the outside have faith in the market's long-term viability. Fifty-one percent of respondents to the Association of Foreign Investors in Real Estate's annual survey listed the U.S. as the region providing the best opportunity for capital appreciation, marking a year-over-year increase of 14 percent. Furthermore, survey participants noted that they expect to increase U.S. equity allocations 62 percent over allocations in 2009.
"The sale of [Greenbriar Mall] is a key indicator of foreign investor interest in purchasing retail assets in the United States and a trend that we believe will only get bigger in the months to come," said Margaret Caldwell, managing director with Jones Lang LaSalle. Caldwell and fellow managing director Kris Cooper orchestrated the sale of Greenbriar Mall on behalf of Herndon.