By Adriana Pop, Associate Editor
North Canton, Ohio–U-Haul has repurposed a former arts and crafts center in North Canton into a new self-storage facility.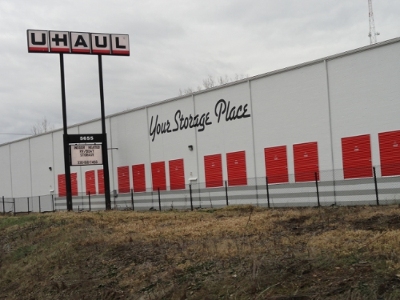 U-Haul Moving & Storage of North Canton, a 26.7-acre property located at 5655 Whipple Ave. NW, comprises seven buildings and 397,362 square feet of space. Customers can currently take advantage of truck and trailer rentals, moving supplies and towing equipment, including hitch and wiring installation. U-Box portable moving and self-storage containers are also available, as well as parking for RV, boat and vehicle storage.
Jessi Beck, the property's general manager, and her team will be able to offer state-of-the-art storage units when construction is completed this spring.
"More and more people are realizing we are here and are stopping in," Beck said in prepared remarks. "Customers have been really happy with our service."
U-Haul began serving customers one year ago, after acquiring the property last January.
"The area is a very busy, fast-paced community," added Alissa Nider, president of U-Haul Co. of Akron. "We are very happy to be in this city and be a part of its growth."
The facility, which used to house the Flower Factory, is located near the new Tom Benson Stadium and Pro Football Hall of Fame, attracting a number of die-hard sports fans and travelers along with local do-it-yourself movers into the store. Additional traffic comes from nearby Highway 77, according to Beck.
The expansion is part of U-Haul Co.'s Corporate Sustainability initiatives. Under this program, U-Haul supports infill development to help local communities lower their carbon footprint by readapting existing buildings.
Image courtesy of U-Haul