By Veronica Grecu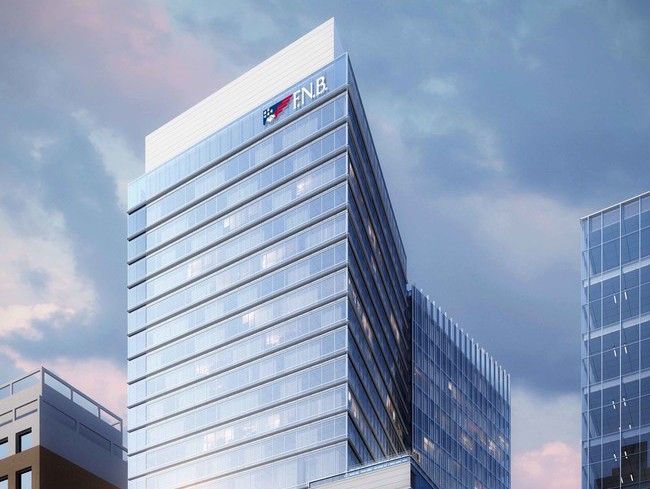 The corporate parent of First National Bank will relocate into a new mixed-use tower that's set for development in downtown Raleigh.
Dubbed FNB Tower to honor the anchor tenant, the office and residential high-rise developed by Dominion Realty Partners at 501 Fayetteville St. will be fronting City Plaza. Construction at the site is scheduled to begin in December, with delivery anticipated in mid-2019. Once completed, the new office tower is expected to attain LEED Platinum certification.
With construction costs north of $100 million, the 22-story FNB Tower will bring a combination of style, innovation and efficiency to Raleigh's thriving downtown area. The building will encompass more than 150,000 square feet of Class A office space, along with almost 240 apartment units and street-level retail. FNB's Commercial Banking, Retail and Mortgage Banking, Wealth Management, Private Banking, Insurance and a variety of other departments will occupy more than 40,000 square feet of office space in the building. FNB also plans to open a retail banking office on the ground floor.
CBRE Raleigh will handle the commercial leasing of the remaining office and retail space, while Dominion Realty Partners will serve as property manager.
Rendering courtesy of Dominion Realty Partners