By Barbra Murray, Contributing Editor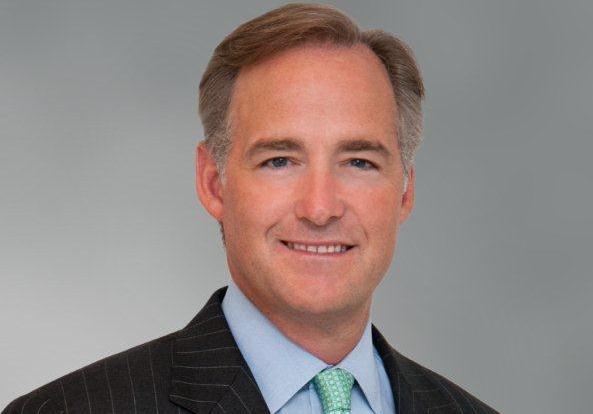 And the commercial real estate services firm consolidations continue. With the acquisition of Tampa-based CLW Real Estate Services Group, commercial real estate services firm Cassidy Turley has expanded its foothold in Florida and a handful of key markets from the West Coast to the East Coast in a single move.
Cassidy Turley and CLW are not strangers; the possibility of a merger has been brewing for two years. "For some time friends of both firms–whether clients or other influencers or just people who are interested in what each of us have been doing–have suggested that there was a real cultural fit and a like-minded view of the industry and the opportunities," Joe Stettinius, CEO of Cassidy Turley, told Commercial Property Executive. "We've had lots of discussions along the way and those discussions came to fruition shortly before the end of the year. It was really the culmination of a lot of work over a period time.
Twenty-five-year-old CLW, which will now operate as Cassidy Turley, comes to the table with a reputation as one of the top firms in metropolitan Tampa and gives Cassidy Turley its first offices in Orlando and Jacksonville. But it's not all about Florida, as CLW has long offered its leasing, property and project management and seniors housing services to clients across the country. Sixty percent of CLW's brokerage business is produced outside of the Sunshine State, with a great deal of activity taking place in areas surrounding the firm's offices in Atlanta, Boston and Newport Beach, Calif., and points in between.
Geography was not the only motivation for the joining of forces. CLW also brings with it a far-reaching roster of national corporate clients, as well as a crackerjack team of approximately 100 employees, including 20 brokerage professionals. "Given where we felt Florida was in the cycle, [expanding there] wasn't a priority in the short term," said Stettinius. "In the mid to long term, we're cognizant of the population trends, and certainly the Sunbelt and South Florida are a pretty dynamic growth opportunity mid- to long-term, but what was more important was CLW; the expertise, the mindset and cultural fit. So the fact that they're in Florida is almost an ancillary benefit. We are really focused on having great people who are experts at what we do and CLW represents that in spades."
The year could bring more mergers for Cassidy Turley. The firm has a notable presence in every major market across the country–for the most part. "Chicago is at the top of our list in terms of an opportunity going forward, and another place that clients ask about would be Seattle," he noted. "[Beyond that] going forward, in terms of acquisitions and opportunities to grow, organic growth in the cities where we already have a presence and with the clients we already have is really important. And then outside of that, acquisitions that are either accretive in terms of profitability or capability are important as well."
Cassidy Turley is just one commercial real estate services firm that has kicked off 2013 by snapping up other, smaller companies as a means of expansion–overnight expansion. During the first week of the year, CBRE Group Inc. announced its acquisition of Atlanta-based Resource Real Estate Partners L.L.C. and TPA Realty Services L.L.C. Additionally, Newmark Grubb Knight Frank's parent company, BGC Partners Inc., revealed that it had brought Philadelphia's Smith Mack and Denver's Frederick Ross Company into the fold.
More such transactions appear to be on the horizon in the industry and, as is the case with Cassidy Turley's mindset, such moves may not necessarily center on location.
"I think geography has become less important and capabilities more important so I think you'll continue to see lots of mergers," Stettinius added. "And the industry is still extremely fragmented so I think you'll see more consolidation as we move forward into what will hopefully be a better environment."
Like us on facebook: https://www.facebook.com/pages/Commercial-Property-Executive/258033884191